Massive Google Outage Shows Why Decentralization Is Better
Multiple Google services around the world went down today at around UTC 12pm – leaving millions of people around the planet with no access to their YouTube, Gmail, and Google Docs accounts – while users of decentralized tech like Bitcoin (BTC) carried on with business as usual.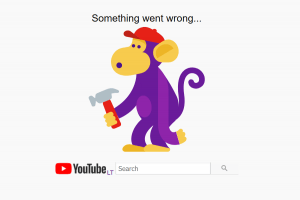 Web users were left bewildered everywhere from Brazil to Birmingham as they were suddenly cut off from streaming services and remote workers unable to update Google-hosted worksheets.
By UTC 12:30, the issue appeared to have been resolved, but there was no shortage of crypto community members at hand on Twitter with some insightful comments.
One rushed in to make an opportune quip at the expense of prominent crypto cheerleader Anthony "Pomp" Pompliano, writing,
"Google is down. Inb4 Pomp [tweets] bitcoin never goes down."
Others mocked server-based technology, equating it to the era of "floppy discs."
Of course, memesters had a field day.
One bitcoin holder was keen to point out that BTC prices were actually down at the time of Google's outage – so technically, it might be awry to suggest that BTC was still "up" while Google was "down." Other commenters disputed the veracity of this claim, with BTC prices rising moments after. Though with price volatility a regular thing in the BTC world, just who wins the semantics war on this front is anyone's guess.
And other crypto players called the outages a "fail" on Google's part.
Tech-minded observers were quick to point out the irony of decentralized operations at mega tech companies like Microsoft, Amazon and Google retaining their centralized server dependence in the modern age.
But the main takeaway appeared to be the fact that servers and centralization appear very much outmoded and even obsolete in late 2020, with protocols like Bitcoin never needing to worry about such matters due to their decentralized nature.
A Twitter-based crypto player tweeted,
"Google just crashed. Just think that Google can crash and Bitcoin can't! We are building a force that replicates most Google services, is decentralized, is more reliable and way more advanced [than] Google, [which] has a market cap of USD 1.2 trillion."
And in case the whole internet goes down, there is a solution too:
At pixel time (13:10 UTC), BTC trades at USD 19,120 and is down by 1% in a day and 0.6% in a week.
---