Mark Cuban Says He's 'All-in' on Ethereum and Bitcoin
Disclosure: Crypto is a high-risk asset class. This article is provided for informational purposes and does not constitute investment advice. By using this website, you agree to our terms and conditions. We may utilise affiliate links within our content, and receive commission.
The once-outspoken bitcoin (BTC) critic and Dallas Mavericks owner Mark Cuban appears to have started a one-man cheerleading team – for the ethereum (ETH) token. And his once hardline stance on BTC appears to have softened considerably, too.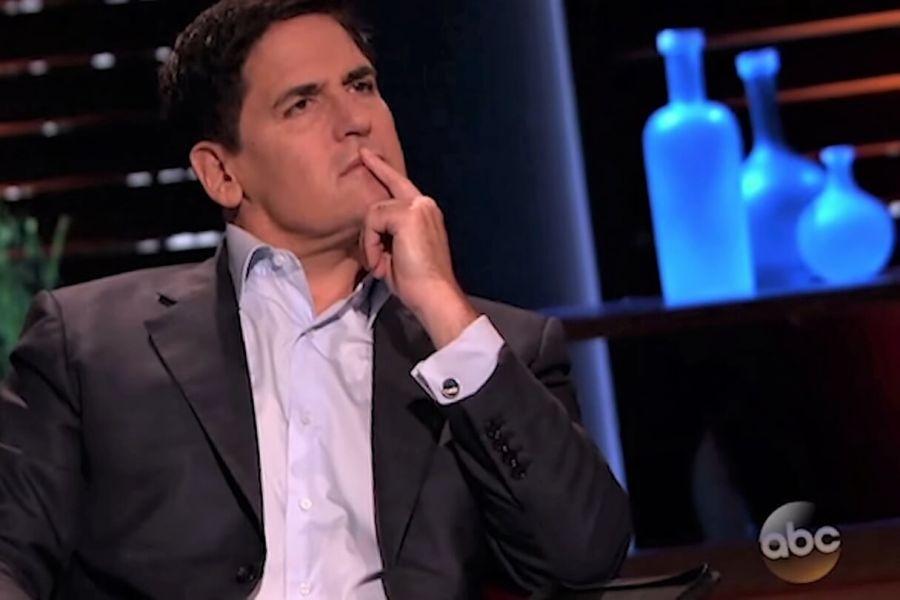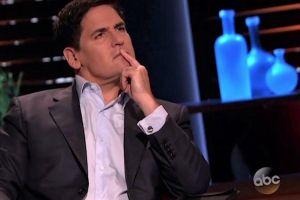 Cuban has spoken out against BTC on many occasions in the past, but conceded that his crypto portfolio was 60% made up of bitcoin. The rest, though is mainly ETH (30%) with other tokens making up the remaining 10%, he told The Delphi Podcast.
And while he applauded BTC's credentials as a store of value, he once again took aim at its "currency" potential, saying,
"[In 2012,] people said bitcoin is a currency, and [I thought] 'It's just not going to work.' But, the entire time, I said it was a store of value where, if you could get people to believe that it was a better alternative than gold, because of its algorithmic scarcity, the price is going to go up."
He noted that BTC was "a better alternative to gold," and would "continue" to outperform gold.
"That's why I own bitcoin and why I never sold it," he noted.
But he had more glowing praise for ETH, which he told a crypto-focused media outlet last month was set to "disrupt the f*** out of" a range of industries – including the world of sports.
In his more recent interview, he again waxed lyrical about ETH and Ethereum network smart contracts, stating that the fact that it could be developed and improved upon made it more "lifelike."
He said,
"I have a lot of ethereum as well. I wish I had bought it sooner, but I started buying it four years ago, simply because I think it's the closest we have to a true currency."
And while he refused to name the rest of the tokens he owned, he dismissed the coins as "fun," adding:
"There's none that I'm just all-in on other than bitcoin and ethereum."
Last year, he claimed that he owned just USD 130 worth of BTC and said that unless "grandmas" could be made to understand it, it would remain too "difficult" to use – adding that both BTC and gold were "terrible" investment choices.
In January, however, he revealed that he had, in fact, bought some BTC during the "early days of Coinbase."
Last month, Cuban revealed, per CNBC, that his franchise was considering turning its tickets into non-fungible tokens (NFTs) – a factor that may well have fuelled his ETH enthusiasm.
On Reddit's ETH sub, some expressed skepticism at Cuban's sudden enthusiasm for the token, with one comment that garnered over 400 upvotes expressing the opinion that the Mavericks boss was "probably just shilling" ETH, and that he had "bought into it [because] it's popular."
Another commenter mused,
"Imagine getting charged a USD 25.50 transaction fee to buy a Big Mac. I'm not sure what angle Mark is coming from, but what Ethereum is today, is a perfect example of a victim of [its] own success. […] I'd say if Ethereum is a true currency then it is in its middle ages stage and will need to travel through a couple of stages to be what we need from it."
At the time of writing (08:14 UTC), ETH trades at USD 1,999 and is up by almost 4% in a day and 26% in a week. BTC is almost unchanged in a day, trading at USD 59,512 and is up by 16% in a week.
___
Other comments:
____
Learn more:
– Mark Cuban May Be More Involved with Crypto, 'Shitcoins' than First Thought
– No Optimism For Ethereum In March – L2 Scaling Solution Delayed
– Bitcoin to Be Worth Millions by 2023, ETH Above USD 2K by 2022 – Kraken CEO
– Inflation Is Here & Bitcoin Will Hit USD 115K 'Ahead of Target' – Pantera
– ETH 'Insanely Cheap,' DeFi To Rally, BTC Dominance to Drop – Pantera Capital CIO
---