Mainstream Analysts Pour Scorn on El Salvador's Financial Plans and Bitcoin Intentions
Disclosure: Crypto is a high-risk asset class. This article is provided for informational purposes and does not constitute investment advice. By using this website, you agree to our terms and conditions. We may utilise affiliate links within our content, and receive commission.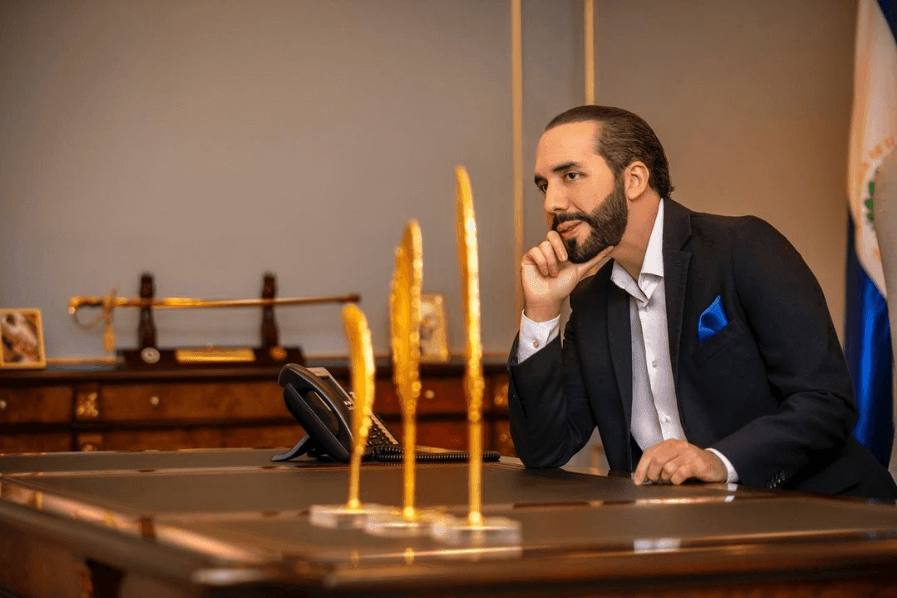 Mainstream analysts have criticized El Salvador's budget plans for 2022 and its bitcoin (BTC) bond ambitions – and a media outlet has pointed out that international ratings agencies are now lining up to take aim at the nation's President Nayib Bukele and his adoption plans.
According to El Diario de Hoy's ElSalvador.com website, the London-based financial services company EMFI Group has echoed earlier warnings from the likes of Moody's that the country will need USD 1.75bn in financing to meet its budgeting goals as set out in late September. However, the firm does not expect the country will reach an agreement with the International Monetary Fund (IMF).
The group claims that a strong economic recovery may well be on the cards, but El Salvador's fiscal deficit and debt levels will remain high nonetheless.

Similar sentiments were the order of the day more recently from the America-based, Santander-owned brokerage Amherst Pierpont, which the media outlet noted has "pointed out inconsistencies in Bukele's economic policies and his decisions on Bitcoin bonds."
The broker was quoted as stating:
"The formal announcement of a BTC-related USD bond issuage informally confirms a break with the IMF, along with an uncertain alternative financing/growth model."
Amherst Pierpont added that initial market reaction has been "skeptical of increased borrowing, the lack of conditionality for a coherent economic framework and latent skepticism on the matter of whether bitcoin represents a positive alternative for growth."
Rommel Rodríguez, a researcher from El Salvador's National Development Foundation (Funde)'s Macroeconomics and Development unit, concurred. Rodríguez was quoted as opining that the 2022 budget plan, as outlined by the government finance chief Alejandro Zelaya, seemed somewhat "optimistic."
Rodríguez questioned whether "projected revenues" could "coincide with the expected growth rate" – although he conceded that the "projections" had been "made with a lower growth rate" in mind.
Bukele appears to be hoping that an alternative economy will arise organically at the BTC bond-powered "Bitcoin City" settlement to be built at the foot of one of the Latin American nation's volcanoes. He has promised potential entrepreneurial residents fast-tracked residency permits, as well as virtually no taxes – barring a single VAT charge on sales.
But there could be more trouble ahead for the BTC-keen Bukele. The same media outlet also reported that the state-run Chivo wallet's sales volumes currently "do not even account for 1% of the trade done by SMEs [small or medium-sized enterprises]."
It quoted the Society of Merchants and Industrialists of El Salvador's Advisor Ramón Rivera, as stating that companies "continue to make transactions in dollars, despite the fact that the government has insisted they use the Chivo mobile application, with which bitcoin can be used as legal tender."
The same group's President, Luis Chevez, was quoted as stating:
"In our sector, [bitcoin adoption] has not materialized. People have not been going out of their way to use bitcoin. People work with the US dollar and we do not [see] the impact that bitcoin could have on the economy."
Last month, the IMF warned El Salvador about the need to address risks related to using bitcoin as legal tender, as well as its "new payments ecosystem" and bitcoin trading.
____
Learn more:
– El Salvador's Bitcoin City, BTC Bonds Plans Met With Mixed Reaction
– El Salvador Buys Bitcoin Dip Again

– Corporations & Countries Watch and Learn From El Salvador's Bitcoin Experiment
– El Salvador Bitcoin 'Scalpers' Force App Turnaround as Chivo Criticism Continues
---