Ledger Bitcoin Selling Feature Should be Live in September (UPDATED)
Major crypto hardware wallet manufacturer Ledger has more in store when it comes to its crypto features, the company confirmed via their PR representative.
(Updated at 16:35 UTC, June 19, with a comment from Ledger - updates are in bold).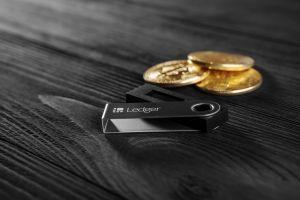 As reported previously, Ledger launched a crypto buying option directly on their Ledger Live application. The manufacturer, however, is planning an accompanying selling option, though it's not yet known when.
"We can confirm that Ledger will be releasing a selling feature soon," confirmed a Ledger PR representative for Cryptonews.com.
Benoît Pellevoizin, VP Marketing at Ledger, added that "if everything goes well," these features "will be live in September".
The now-available crypto buy feature is operated by virtual currency platform Coinify, and it allows users to buy bitcoin (BTC), ethereum (ETH), bitcoin cash (BCH), and dash (DASH), using a credit card or a bank transfer.
However, the announcement added that Stellar (XLM) and tether (USDT) "will be soon" available too.
Indeed, the representative confirmed that there will be more coins coming, saying, there will be "more cryptos than Stellar and Tether available."
These coins are coming to both buy and sell options.
The company, however, cannot disclose the timing at this point, they said.
As the announcement of the crypto buy feature states, there is currently a 4.5% fee for credit card users and 1.7% for bank transfers.
__
Learn more: Ledger Says It's Almost 'Business as Usual' Despite Coronavirus Outbreak
---