Lawyers Fighting Craig Wright Also File Lawsuit Against Ledger and Shopify
Law firm Freedman Roche - which, among others, represents the David Kleiman estate in the Craig Wright legal saga - has filed a class-action lawsuit against hardware wallet manufacturer Ledger and e-commerce platform Shopify, with its clients claiming that Ledger "stood still" in the face of last June's customer data breach.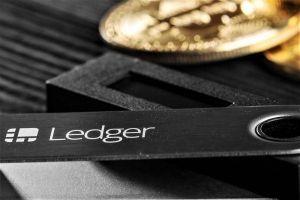 As first reported by The Block, acting on behalf of plaintiffs and former Ledger customers, John Chu and Edward Baton, Freedman Roche's filing asserts that Ledger and Shopify "negligently allowed, recklessly ignored, and then intentionally sought to cover up" the hack, which resulted in the leaking of data belonging to around one million Ledger customers.
Freedman Roche is no stranger to cryptocurrency-related litigation, having (among other things) filed a class-action lawsuit last April against Binance and other crypto-exchanges. But with this older lawsuit still awaiting resolution, it may also be some time before the latest action meets with a tangible result.
Leaving Customers 'Unaware' of Data Breaches
Submitted on April 6 to the Northern District of California, Roche Freedman's filing claims that, between April and June 2020, hackers found and exploited a vulnerability affecting Ledger and its e-commerce vendor, Shopify. This weakness allegedly allowed the hacker(s) to extract customer details, which made their way to the dark web.
While Ledger acknowledged in July that it had been the victim of a data breach, Roche Freedman alleges that the company "disputed its publicly-reported scope." It charges that Ledger and Shopify "left customers unaware of the data breaches and concomitant hacking risks" by playing down the scope of the breach.
This isn't the first time that Roche Freedman has represented plaintiffs levelling charges against actors within the cryptocurrency industry. Most famously, the firm represented the estate of David Kleiman, a business partner of controversial Australian computer scientist Craig Wright, in the legal battle against Wright to gain custody of 50% of BTC 1.1 million, which the pair allegedly mined together prior to Kleiman's death in 2013.
Last April, Roche Freedman also filed a lawsuit which alleged that Binance, BitMex, and KuCoin (among other trading platforms) sold unlicensed securities to customers. Likewise, it's also involved in a case against Bitfinex, which alleges large-scale manipulation of the bitcoin market via the use of Tether (USDT).
All three of these previous cases are still ongoing, which, if nothing else, indicates that we may be waiting some time before a likely end result of the Ledger/Shopify case emerges.
That said, Roche Freedman appears to have been effective in these ongoing cases, insofar as preliminary rulings offered by presiding judges have been favorable to their clients.
For instance, the Wright v. Kleiman case is going to trial after Wright lost a bid for a summary judgment, while a previous ruling in this same case accepted the plaintiff's claims of David Kleiman having a 50/50 business relationship with Wright.
In other words, Ledger and Shopify may be in for a bumpy ride.
Cryptonews.com reached to Ledger and Shopify for comment.
____
Learn more:
- The Ledger Saga: Death Threats, SIM Swaps, Lawsuits & No Reimbursements
- Cryptoverse Warns: Protect Your Bitcoin From Fake Ledger Apps
- Discovered Vulnerability Made Ledger to Choose Between 'Security and Usability'
- Trezor and Ledger Deny Shopify Database Hack Claims + More News
- Shopify Strikes Deal with Pay Gateway, Allowing Pay in '300+' Altcoins
- The Faketoshi BTC 550K Saga - Where Do We Go From Here? (UPDATED)
- Craig Wright 'to Pay Billions' as Judge 'Rejects' His Testimony
- Class Action Lawsuits Lodged against Binance, BitMex, Tron and More
- Personal Data Leaks In Crypto Are Inevitable, Here's What Can Be Done
- Crypto Security in 2021: More Threats Against DeFi and Individual Users
---