Latin American MPs Widen Overton Window For Bitcoin
Disclosure: Crypto is a high-risk asset class. This article is provided for informational purposes and does not constitute investment advice. By using this website, you agree to our terms and conditions. We may utilise affiliate links within our content, and receive commission.
Lawmakers across the Latin American region are expressing their support for bitcoin (BTC) adoption – in the wake of the groundbreaking announcement over the weekend from the President of El Salvador that the nation aims to adopt BTC as legal tender.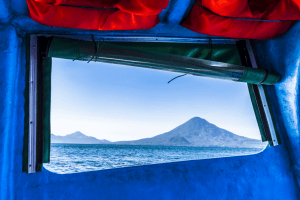 Source: Adobe/Lucy Brown
MPs from Brazil, Argentina, Paraguay, and Panama have rushed in to show their support as bitcoin adoption appears to be pushing firmly into the Latin American Overton window – the range of policies that are politically acceptable to the mainstream.
Still making the most waves on this front is the Salvadorian head of state Nayib Bukele (aged 39), who recently promised a bill would be put before parliamentarians this week – as well as promising crypto entrepreneurs tax breaks and fast-tracked residency clearance. Clearly aware of his audience, Bukele took to Twitter to announce, in English:
"The bitcoin bill proposal that we'll send to Congress is almost ready. Simple. Short. Sweet."
Over the weekend, Bukele also edited his profile to feature red laser eyes – a commonly used sign of support used widely in the Twitter BTC and crypto community.
A similar tactic was employed by the Salvadorian President of the Legislative Assembly Ernesto Castro.
Another Bukele ally, the recently elected MP Dania González, took a similar tack. All three are members of the populist Nuevas Ideas (New Ideas) party, which won a landslide majority in elections in the country back in March. González sits on the parliament's finance committee.
But the trend appears to have spread like wildfire across the region. As previously reported, a Paraguayan MP named Carlos Rejala, from the relatively small but not insignificant opposition Hagamos Party, has also been vocal with his support for BTC adoption.
Rejala, aged 36, has been on a repost frenzy, as Bitcoiners champion his actions. He replied to the likes of the crypto investor Anthony Pompliano, writing in response to a call to "embrace bitcoin" and "bring freedom to your citizens" – "I also believe this is the way!"
Joining their number are the 36-year-old Brazilian MP Fábio Ostermann, from the minority Partido Novo. The MP edited his profile picture to add laser eyes and accompanied the post with the tags "LaserEyes" and "LaserEyesTill100k" and, in Spanish: "New Profile Picture."
Also in Brazil, Ostermann's fellow Partido Novo party member Gilson Marques (aged 40) went for the laser eyes look, and in response to a post on the matter from an English-language crypto-related account, replied that he was "grateful for the reminder that I was the first MP to say 'tax is theft'" in the Brazilian Chamber of Deputies.
In Panama, the University of Oxford-educated, independent MP Gabriel Silva (aged 32) spared us the laser eyes, but instead reposted a Bukele, bitcoin-themed tweet, writing that he would also "be preparing a proposal" to put before the nation's parliament, adding: "If you are interested in creating it, you can contact me."
Silva added,
"Panama cannot be left behind. If we want to be a true technology and entrepreneurship hub, we have to support cryptocurrencies."
And rounding out their number (thus far) is Francisco Sánchez (47), the Argentine MP for the Neuquén region. A member of the Juntos por el Cambio (Together for Change) opposition coalition, Sánchez also went with the "New Profile Picture" hashtag and red laser eyes.
It may be worth noting, perhaps, that most of the MPs in question aside are younger, recently elected politicians from smaller, newer, and tech-keen parties. The exception, of course, is that in El Salvador, such a party has actually seized power.
Back in El Salvador, per El Mundo, the nation's Commerce and Investment Minister Miguel Kattán stated that the USD – the nation's current and only legal tender – "will continue to be the legal tender in El Salvador." However, he added that "transactions will be enabled in bitcoin," although he conceded that "obviously" these would be "related to [BTC's] value in dollars."
He added that the development "does not imply a de-dollarization of the Salvadorian economy."
The operator of the @HODLingOnward Twitter account, an "Amateur Political Economist and Historian," offered some analysis on the situation in El Salvador, noting in a blog post that the nation's central bank and treasury's reaction would be of interest, and remarking:
"With bitcoin being made legal tender as well, merchants must accept payment in bitcoin if offered. This is a totally different paradigm than those on offer from the other nations that offer tax advantages to bitcoin holders."
And another more considered reaction came from Qiao Wang, Partner at DeFi Alliance, who wrote that although "some of" the MPs' posts "may be pure PR stunts," they may "expand the Overton window."
He concluded,
"They make people think the unthinkable. Only then may the unthinkable be willed into reality."
At 08:49 UTC, BTC trades at USD 33,275 and is down by 8% in a day and 11% in a week.
___
Other reactions:
Members of the parliament of El Salvador! ¡Viva El Salvador!🇸🇻 ¡Viva #bitcoin@ECastroES @RubenFloresEs @CalebNNavarro @WilliamSorianoH pic.twitter.com/5Wq7yzXpjl

— Andreas Lehmann 🇵🇱🇷🇺 (@Andreas91211522) June 7, 2021
June 8, 2021
By embracing #Bitcoin, Central America is becoming Decentralized America.

— notgrubles (@notgrubles) June 8, 2021
I've been trying to find a clear citation for proof of this assertion. I think people may be passing around "what they've heard" and overstating or misstating this. Do you have any legal or scholarly authority for this assertion?

— Stephan Kinsella (@NSKinsella) June 8, 2021
Seeing laser eyes on South American politicians feels the same. Many of us fear that the collapse of the petrodollar won't be very peaceful. But #Bitcoin makes violence far less profitable. Especially state level violence.

— Knut Svanholm ∞/21M (@knutsvanholm) June 8, 2021
____
Learn more:
– Bitcoin Is More 'Public' Money than Central Bank-Issued Fiat Currencies
– Prepare For 'Uncertain Future of Money' – US Intelligence Center
– Bitcoin Faces Hedge Test Amid Rising Inflation Concerns
– Institutions & Retail Compete For Bitcoin – Whose Hands Are Stronger?
– Post-COVID-19, Bitcoin & Co May Help UK Escape from Economic Funk
– A Debt-Fuelled Economic Crisis & Bitcoin: What to Expect?
– Not Only Bitcoin Price Is Changing During This Bull Run
– Bitcoin Mass Adoption Would Benefit and Harm Current Economy
---