Korean Civil Service Rewards Taxman who Found USD 32M in Hidden Crypto
Disclosure: Crypto is a high-risk asset class. This article is provided for informational purposes and does not constitute investment advice. By using this website, you agree to our terms and conditions. We may utilise affiliate links within our content, and receive commission.
The South Korean tax service appears in a congratulatory mood after a series of swoops on high-band tax evaders unearthed millions of dollars worth of undisclosed crypto – and has rewarded a tax who uncovered a taxman dodger's hidden USD 32.3m crypto stash.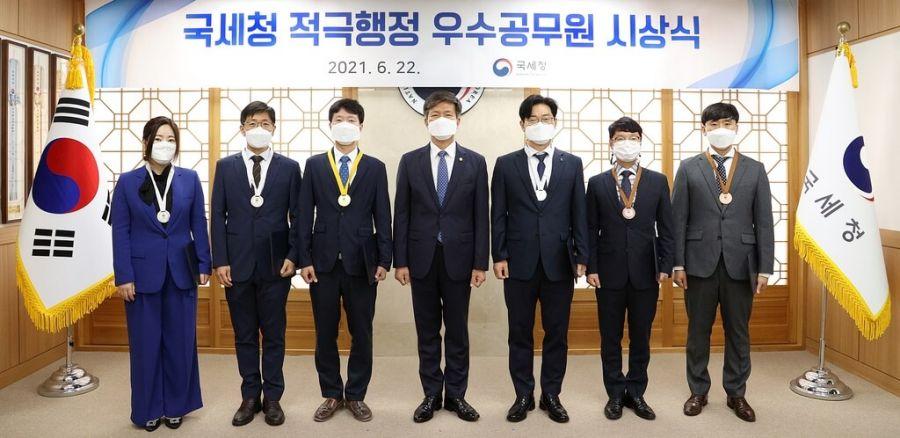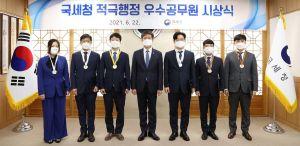 Per the Jose Ilbo, the National Tax Service (NTS) has decided to recognize a tax officer named Hwang Byung-gwang with the title of "excellent civil servant" after he successfully pinned down the location of a number of high-rolling tax evaders' crypto stashes.
The diligent Mr. Hwang managed to hunt down a whopping USD 32.3m using his keen investigative skills and posed for a photo opportunity with NTS executives at a special ceremony held yesterday.
The tax sweep is ongoing, but appears to be winding down in most areas after snagging crypto from over 2,400 individuals. One area where it has wrapped up is the capital Seoul, where earlier this year over 1,500 tax evaders who had sought to conceal their earnings by making crypto buys had their tokens seized, with some coins liquidated.
On June 21, it was the turn of the affluent Gyeonggi Province, which probed 140,000 suspected tax evaders before enacting what it triumphantly called the "largest cryptocurrency seizure for back taxes in Korean history."
In a Gyeonggi Province press release shared with Cryptonews.com, the Gyeonggi Province Fairness Bureau Director-General Kim Ji-ye was quoted as stating:
"We began an exhaustive probe into the cryptocurrency holdings of tax dodgers in the province from the second half of last year."
The investigations saw USD 46.7 million worth of tokens seized from 12,613 "tax dodgers."
Kim warned:
"Some tax evaders have taken to abusing cryptocurrency exchanges as a means of concealing their assets and avoiding the payment of taxes because these exchanges do not collect or record the resident registration numbers of account holders. We will do our utmost to protect law-abiding taxpayers and fulfill our fair taxation mandate by probing and tracing assets that tax dodgers may be concealing in the midst of the recent cryptocurrency trading fervor."
___
Learn more:
– No Crypto in G7 Wrap-up, but Traders, Miners Will Still Want to Take Note
– El Salvador Brings New Global Puzzle – What Is Bitcoin & How To Tax It?
– Time to End US Crypto Tax Declaration 'Forensic Exercise' – Expert
– Buterin Not Getting Tax Write-Off For SHIB India COVID-19 Relief Donation
– Taxman Comes Calling at Kraken – IRS Gets Hands on Data from 2016-2020
– Take My Fiat but Don't Sell My Crypto, Plead Millionaires after Tax Bust
---