Kimchi 'Bonus' Is Back as Korean 'Ant' Investors Return to the Market
South Korean investors are returning to the markets after weeks of inactivity, data has shown. But the kimchi premium has flipped on its head again for the first time in two years – resulting in a small "kimchi bonus," and slightly lower bitcoin (BTC) and altcoin prices on most major exchanges.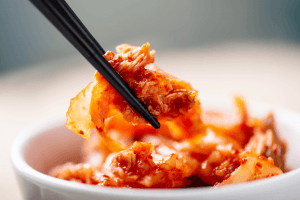 Much was made of the resurgence earlier this year of the kimchi premium, a phenomenon whereby volume and demand swell so high on South Korean exchanges that prices rise higher than the global average on platforms like Binance and Coinbase.
Some more opportunistic individuals sought to take advantage – by buying BTC and altcoins over-the-counter in nearby nations like China and "dumping" the coins on domestic exchanges for profits of up to 10% or more. This in turn led the government and customs officials to crack down, handing out massive fines to offenders they identified.
The premium has since whittled down. Last month it had shrunk to a mere 1%.
But now the tables have actually turned, albeit cosmetically for now, with BTC retailing for less than a percentage point lower on Upbit than on platforms like Binance and Bybit, per Scolkg data at the time of writing. Ethereum (ETH) was trading for 0.8% lower than on Binance/Bybit, while the Ripple-affiliated XRP token was trading for around 1.2% lower in Seoul than elsewhere in the world.
The margin is still small, but the "kimchi bonus" has already reached the same sort of level that led a crypto analyst speaking to Cryptonews.com in 2019 to coin the term in the first place.
The media outlet News1, as well as Sports Seoul and Maeil Kyungjae, reported that retail investors, (referred to by the media as "ants") were resuming trading as prices rose this week – although the progress of the infrastructure bill in the United States could potentially slow this growth over the weekend.
Dunamu (Upbit's operator)'s Fear-Greed index shows that the market is currently in full-on "greed" mood – and making its way toward the "very greedy" marker.
And data from CoinGecko indicates that trading volumes at the Bithumb exchange have climbed rapidly over the space of the week, with the same also true of rival platforms like Coinone and Upbit.
Bitcoin traders appear to be less reluctant to move, however, with one or more altcoins outperforming BTC in the volume stakes on both Bithumb and Upbit.
___
Learn more:
- Korbit Reopens Offline Customer Service Center in Seoul's Busy Gangnam
- Central Bank Admits: Crypto Will Be Used as an Investment Tool
- Smaller South Korean Crypto Exchanges Begin to Shutdown, Suspend Services
- South Korean Customs Officers Close Net on 'Kimchi Premium' Offenders
---