Key Clues Emerge as to What Beijing Really Thinks About Bitcoin & Mining
Further details are emerging as to what exactly China's current stance on crypto and crypto mining is – following days of confused reporting on Beijing's regulatory policies.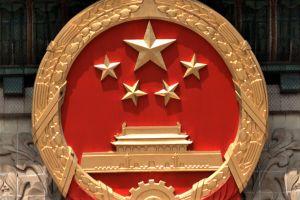 China's last major crypto crackdown took place in September 2017, when the government banned crypto exchanges from operating in the country and blocked initial coin offerings (IOCs). However, Beijing – until recently – allowed mining to continue unchecked, a fact that has helped China to become the world's Bitcoin (BTC) mining center of gravity.
In recent months, though, it appears Beijing has grown eager to act to pressure individual provinces to clean up their energy production in order to meet carbon emissions targets. Many hotspots have told miners they will likely have to leave, while an expert recently noted that Chinese miners are currently "aggressively" looking to relocate overseas, amid reports some key pools have already halted their mainland operations.
However, the question on many people's lips now appears to be this: Has China actually changed its stance on all things crypto-related?
Due to the nation's avidly pro-blockchain stance, bull runs on the market often prompt Chinese state-run media outlets to issue statements full of warnings about the volatility of crypto, and reminding citizens that blockchain and Bitcoin are very different things.
A recent editorial piece published by the state-run news agency Xinhua may have helped shed a little more light on the "crackdown" issue.
The piece contained many statements about controlling the "hype" around crypto and the "speculative" nature of tokens – nothing out of the ordinary for Beijing. But crucially, it also took an almost unprecedented swing at crypto mining, drawing a link to environmental factors.
Its author wrote:
"Bitcoin mining activities often use the tag 'Big Data project' as a cover when they deceive local governments into supporting them. They consume a lot of energy resources, and are not in line with carbon neutrality goals."
A number of Chinese mining centers do indeed call themselves data centers or Big Data research centers – although their status as mining farms is well-known throughout the country.
Ominously, the piece concluded that in the case of "Bitcoin mining projects," "timely" "clean-ups" and "shutdowns" needed to be executed.
Meanwhile, on Twitter, China-based Matthew Graham, the CEO of Sino Global Capital, shared what he stated was a memo "from a Beijing expert who is extremely qualified to comment, but is not part of the Chinese government." Graham stated that this unnamed expert's take was in his view "just about as authoritative as it's possible to get."
The expert was quoted as stating that a recent joint statement on crypto from three financial regulators was "more of a top-down message instructing the regulators (including the central People's Bank of China) to review the issues and possibly come up with guidelines or regulations to better manage the market. The government needs to at least pretend that they are in control."
The source continued:
"My take is that this is all about Chinese Communist Party (CCP) legitimacy; namely, the stability of China's currency and banking system is important to demonstrate that the CCP is in full control."
And the unnamed expert concluded that "volatility is an ominous sign" for Beijing, and that crypto was not high on the group's agenda. Nor was the meeting any kind of emergency summit.
"Any ups and downs in the system should be palatable. They always want good news! As a result, Beijing has been micro-managing the RMB, forex and capital controls for decades. They will do the same with digital currency, and we can thus anticipate greater regulation. The meeting was also routine and not something that was focused on any specific issue or bitcoin in general," according to the shared memo.
____
Learn more:
- Bitcoin Mining Council: Promotion, Cabal, Attack on BTC, or Pointless?
- Analysts See 'Seismic shift' In Bitcoin Mining Amid Chinese 'Crackdown'
- No, China Didn't Just Ban Crypto (Again): Here's What Really Happened
- Does Digital Yuan Threaten Global Stability?
---