Japanese Farmers Begin Organic Vegetables Blockchain Pilot
Farmers in Japan's Miyazaki Prefecture have announced that they are working with a Tokyo-based tech services provider on a pioneering blockchain pilot that will see organic vegetables grown in the prefecture logged on a distributed ledger.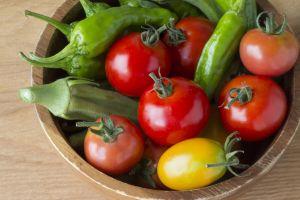 Per Nikkei, officials in Ayo, a town in Miyazaki Prefecture, says they will begin the pilot, in conjunction with Information Services International-Dentsu (ISID) which will allow all parties to ensure the quality of organic produce from field to table.
The pilot scheme also involves an Italian restaurant in Tokyo, which will begin sourcing its ingredients from Ayo farmers via the new platform. This, say officials, will allowing the restaurant, organic certification bodies, farmers and even customers to trace the status of their produce at every step of its journey.
ISID is working with American blockchain startup Guardtime on the project.
Meanwhile, Tech Bureau, one of Osaka's largest blockchain enterprises and cryptocurrency exchange operators, has released the second version of its mijin blockchain product.
The company say the updated mijin platform features aggregated transactions, as well as multi-level and multisignature accounts. Tech Bureau also says mijin has been designed to meet the needs of a range of companies, including those wishing to provide blockchain-powered food traceability.
And in the United States, retail giant Walmart, a major proponent of blockchain usage in food chain and traceability, appears to have filed a patent that may see it use blockchain technology solutions to operate fleets of automated delivery vehicles.
---