Japan's Central Bank to Begin Digital Yen Feasibility Pilot
The central Bank of Japan (BoJ) will conduct a controlled pilot for a central bank digital currency (CBDC) to see how a digital yen would function from a technical standpoint.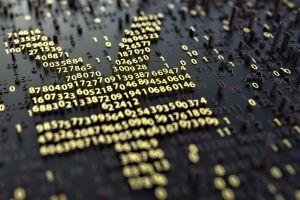 The BoJ said it will begin a Proof-of-Concept (PoC) and wants to test the digital fiat in a controlled environment before deciding whether or not to proceed.
The bank made its intentions clear in a feasibility report, where it stated that it intends to work in conjunction with the central banks of other leading economies, many of whom are also piloting CBDCs.
Japanese media outlet Coin Post wrote,
"Although the BoJ has not changed its position that it currently has no plans to issue a CBDC at this point, it is expected to work with private financial institutions and payments companies to solve technical issues in order to keep up with digital payment solutions that are being developed overseas."
Technology and finance industry insiders in nearby South Korea have told Cryptonews.com that the central Bank of Korea's own accelerated CBDC operations are a direct response to China's lightning-fast progress with its own digital yuan – reportedly, already in advanced pilot operation in some five cities across the country.
Like Seoul, Tokyo is unused to falling behind Beijing in the IT innovation stakes. However, China's bullish blockchain and CBDC progress appears to have forced South Korea – and now Japan – into action.
Despite the claims that Japan's cryptocurrency adoption rate is arguably second-to-none, the country is still notoriously cash-dependent, and many of its older citizens still conduct the majority of their transactions in cash.
Earlier this year, the BoJ stated that it was working on the fifth stage of a joint initiative named Project Stella along with the European Central Bank. The central banks said that they are discussing matters pertaining to CBDCs "and other types of digital assets, which could be used on platforms based on distributed ledger technologies."
---