Israel: Regulator to Aid Blockchain Firms but Crypto Pain Continues
Israeli financial regulators want to provide a fast-track for blockchain and fintech companies looking to obtain business permits in the country – but individual cryptocurrency traders have been left frustrated by the banking system.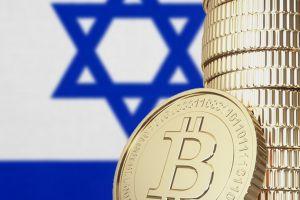 News outlet Calcalist reports that the Capital Market, Insurance and Savings Authority – a regulator affiliated with the Ministry of Finance – has set up a blockchain unit to deal with some 2,000 business permit applications.
The regulator's blockchain unit "intends to prioritize blockchain and fintech applications." The authority has also reached out to blockchain industry representatives to help it identify and eliminate potential bottlenecks.
The authority says that "dozens of companies" would be eligible to receive licenses in Israel quickly should they make "minor changes to their business models and technology."
The same news outlet says that the fact that Israel's market is "small and highly regulated" means many startups have simply opted not to set up shop in the country thus far, despite previous efforts to create a pro-business regulatory environment. In 2017, the agency attempted to set up a sandbox, with financial regulators and industry representatives having an equal say in the creation of regulations.
The authority said some of the companies it is hoping to fast-track through the application process include P2P platforms, digital wallets, blockchain-powered fintech companies and other payment services providers.
However, cryptocurrency traders in the country have voiced their exasperation with major banks. Per a report from Globes, a group of investors called the Israel Bitcoin Association (IBA) has submitted a freedom of information petition to a district court in Jerusalem, accusing the central bank of holding "commercial secrets" about cryptocurrency policies.
Earlier this month, Haaretz reported that cryptocurrency investors were struggling to find banks who would accept their custom. Investors told the newspaper that commercial banks often refuse to accept business from clients who claim that the money they wish to deposit comes from bitcoin and altcoin trading – a fact that threatened to leave them in hot water with tax officials.
____________________
____________________
The IBA says that banks' policies are vague or misleading. Rather than flat-out, unexplained refusals, the IBA wants banks to publicly outline their policies. Any bank refusing customer trade must – under Israeli law – submit a report on the refusal, with reasons to the central Bank of Israel.
The IBA said that it has approached the Bank of Israel, demanding that these refusals be made public, or that it explains its cryptocurrency policy in detail. So far its requests appear to have gone unanswered.
The IBA is also hoping to raise money to fight individual legal cases against some of the banks that have refused to deal with its members.
---