Is Bitcoin SV About to Sabotage Itself? (UPDATED)
As a major crypto company warned that their users will not be able to receive funds to their Bitcoin Satoshi's Vision (BSV) wallets due to the coin's hard fork in February 2020, people online wonder if the project is sabotaging itself. (Updated on December 20: updates in bold).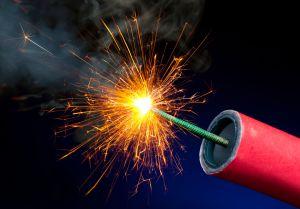 Digital asset custody company BitGo said that this comes as a result of the Genesis hard fork that BSV Protocol developers have scheduled for block height 620538, currently estimated to happen on February 4 next year.
The first beta version for the Genesis Hard Fork has already been released, and two public testnets created: Genesis Testnet and Genesis Reset, the latter of which will follow a 48-hour reset cycle for repeated testing of the transition, a blog post on Bitcoin SV site explained. "This hard fork represents a significant milestone in Bitcoin SV's journey to restore the original Bitcoin protocol," it said.
However, once completed, the consensus rule change will allegedly render Pay-to-Script-Hash (P2SH) outputs invalid, and with them all BitGo BSV wallets, as these use P2SH-based multi-signature addresses.
Making P2SH outputs invalid could potentially carry major consequences for BSV, backed by Craig Wright, and its users, if it turns out that more companies and service providers will follow BitGo's course of action. We've asked Bitcoinsv.io about this situation and how will it affect BSV, and we'll update the text should we get a response.
In case of BitGo, which was founded in 2013 and supports more than 200 coins and tokens, it means that users can still spend the funds they already held in P2SH, but they will not be able to receive any to the BitGo BSV wallet – including the change returned from a BitGo wallet. Therefore, all users will have to choose one of the two available options: either move their BSV to an external wallet, or contact BitGo to convert BSV into Bitcoin (BTC).
The second option can be seen as quite ironic given the history the two coins share (BSV is a hard fork of Bitcoin Cash (BCH), which in turn is a hard fork of BTC), as well as the animosity between the two communities – a point that hasn't escaped online commenters.

People online have also wondered why would a project narrow down the options for their users and turn them to the competition, as it seems counter-intuitive and going against adoption. For example, Jameson Lopp, Chief Technology Officer (CTO) of crypto security specialist Casa, commented: "Play stupid games, win stupid prizes. BSV is essentially delisting itself."
BSV, ranked 9th by market capitalization, is currently (13:22 UTC) trading at c. USD 78. The price has gone down 10% in the past 24 hours, while other coins from the top 10 are down 5%-13% today.
Steve Shadders, CTO at nChain, Bitcoin SV node project, denied that P2SH outputs will be invalid post upgrade, telling Cryptonews.com that: "After the Genesis upgrade new P2SH outputs will not be evaluated using the special P2SH rules and as such P2SH will no longer function for *new* outputs. All existing outputs will still be able to be spent using P2SH so there is no need to sweep existing multisig wallets and there is no risk funds being lost."
He says that Satoshi Nakamoto advocated direct IP2IP interactions between payer and receiver which makes the use of Bitcoin addresses obsolete, and BSV solved "the problem of connecting IP2IP peers and eliminated the singular benefit of P2SH leaving users free to use much more advanced forms of multisig," in particular the 'Accumulator multisig' script construct. Electrum SV wallet is currently working on integration with the new mechanisms as well, Shadders says, "so multisig support will remain available on Bitcoin SV."
As BitGo claims to have minimal volume on BSV, the impact of their decision "will likely also be minimal," says Shadders, adding that he's not aware of any other service making the same decision. There's little evidence that the exchanges that currently list BSV are reliant on BitGo, the CTO says, claiming that several alternatives to BitGo are already reaching out to nChain for advice on integration.
Meanwhile, Calvin Ayre, a proponent of Bitcoin SV, accused BitGo of asking USD 15 million to support Bitcoin SV wallets on their platform, but that he refused and decided to invest "in a couple major competitors as if they do not offer BSV they are going to die." CEO of BitGo Mike Belshe seems to have confirmed this, as the argument heated up.
---