Industry Players Weigh In As CME Group's Ethereum Futures Go Live
The CME Group's ethereum (ETH) futures offering has gone live, meeting a 6pm Eastern Time (UTC 11am) target – and marking a historic first for the second-largest cryptoasset by market capitalization.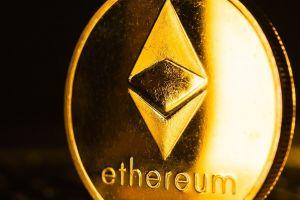 The major derivatives exchange said that its liquidity backers for the financially settled ETH futures offering include the likes of BlockFi, Galaxy, NYDIG, Genesis and CoinShares, and the product involves traders forming legally binding agreements to buy or sell ETH for a fixed price at a preassigned future date.
February contracts began trading at USD 1,669.75, with under 100 contracts already sold, mostly for February, but also over 25 for March.
Industry figures have hailed the move as a watershed for the Ethereum blockchain, the ETH community – and the wider crypto sector.
In comments shared with Cryptonews.com, Martin Köppelmann, the CEO of Gnosis, the operator of the Gnosis (GNO) Protocol decentralized exchange, stated,
"Analysts feel confident upwards trends [in ETH price rises] will continue. The benefit [for the crypto industry] is likely to be symbiotic, as listing on CME opens Ethereum's door to institutional money, creating even more value – and trust – for the ecosystem."
And Kadan Stadelmann, the Chief Technology Officer of the blockchain solutions provider Komodo (KMD), opined,
"Bitcoin (BTC) and Ethereum are obviously in a different stratosphere when looking at current crypto adoption, but I do believe this is only the beginning of futures trading expansion among large institutions. We will see more assets supported and more players in the mix. […] It will be really interesting to see how both centralized futures trading and decentralized futures trading evolves."
Meanwhile, the Hong Kong-based digital asset custody provider First Digital Trust's Chief Operating Officer Gunnar Jaerv called the move "a good step in the right direction for the digital assets space."
But he also predicted that stability could be compromised for ETH traders as the product makes waves – but added that this volatility could be worth seeing out.
Jaerv said,
"The launch could increase volatility in the coming weeks. A few reasons could contribute to this: Institutions [will] be able to trade in large volumes as there is more interest in digital assets than ever before. Furthermore, with Grayscale adding more ETH to their trust, we may see a further rise in institutional interest in digital asset futures, especially as no actual delivery of ETH occurs on the settlement date, which makes it easier for institutional players to participate as no digital asset custody is required."
At the time of writing (12:09 PM UTC), ETH trades at USD 1,660 and is up by 2.6% in a day and at 26% in a week. It reached its all-time high of USD 1,752 on February 5.
CME introduced bitcoin (BTC) futures trading in December 2017, when BTC reached USD 20,000 and crashed soon after. BTC average daily volume reached 11,179 contracts (55.9K equivalent bitcoin) in December, up 114% YoY, according to CME.
___
Learn more:
What's in Store for Ethereum in 2021?
Grayscale Ethereum Inflows Up Again, Firm Calls ETH Valuation Methods 'Opaque'
Active Addresses Number of Tether's Tron Version Eclipsed Ethereum Version
ETH Prices Barely Budge Despite Ethereum Foundation's Reddit Deal
Ethereum Rally Fuelled by DeFi, Can Bitcoin Get Some of This Fuel Too?
---