Hyped AVAX Buried Under Avalanche of Dumps
After announcing yesterday that its mainnet is now live, smart contract platform Avalanche's native AVAX token quickly got listed on major exchange Binance, and immediately soared in price. However, the fun did not last long, and the token has over the past 24 hours taken a hard hit across several exchanges.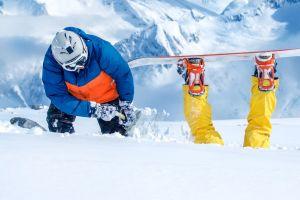 Although the immediate reaction among Binance traders was to pump the token higher, a decline of about 40% against USD has been seen on the exchange since AVAX reached a peak of USD 7 Tuesday morning UTC time. At pixel time (18:43 UTC), AVAX trades at USD 4.15 and is down by almost 4% in a day.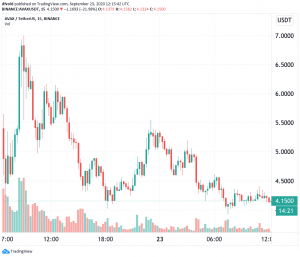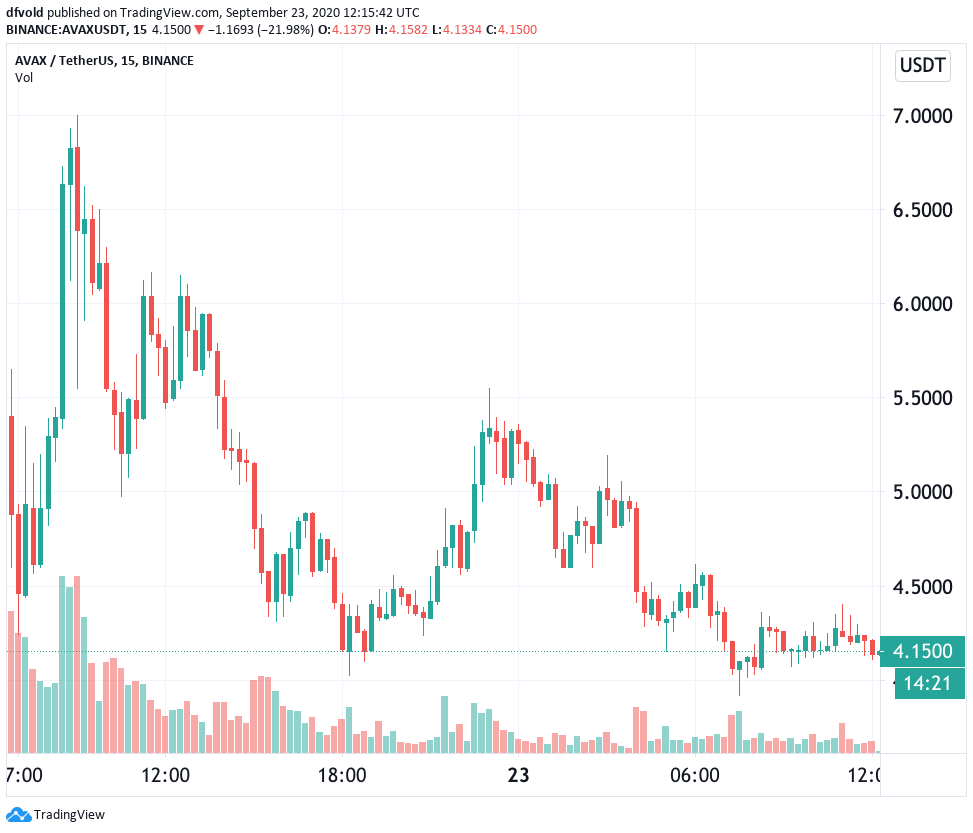 Shortly after the listing on Binance, AVAX was also listed against USDT on OKEx and Huobi Global. Combined, the three exchanges accounted for more than 85% of the token's trading volume over the past 24 hours, data from CoinMarketCap shows.
The listings yesterday followed a 16-month trial period for Avalanch, during which AVAX has been traded as an IOU on some exchanges, reaching highs of more than USD 16 ahead of the actual token listing yesterday.
Among other things, the Avalanche protocol promises to "usher in a new generation of decentralized applications," while also claiming to be the first smart contracts platform capable of confirming transactions in less than one second.
During its token sale in July this year, Avalanche raised USD 42m in "4.5 hours." The project is also backed by major investors such as Polychain Capital and Andreessen Horowitz among others.
However, the boom and bust that AVAX has been through this week is not unique, with some observers arguing the same also happened with MEME. The hyped token saw highs of over USD 1,650 yesterday, before entering a freefall down to just over USD 765 as of pixel time.
With the exception of Poloniex, the MEME token is still not traded on any major centralized exchanges, leading some industry observers on Twitter to point out just how quickly the narratives seem to be changing now:
Meanwhile, Su Zhu, CEO of crypto investment fund Three Arrows Capital, also reminded to have "a real thesis" before making an investment in the crypto space. "Remember that just because we're in a bull market doesn't mean it's a bull market for your coins," he said.
____
Learn more: As DeFi Cools, Altcoin Pump Addicts Smell Fresh Blood in NFTs
---