Huawei Working with Beijing on Blockchain Governance Platform
Chinese tech giant Huawei may be under fire from governments in the United States and Europe, but appears to be pursuing new, blockchain-powered business avenues in its home country.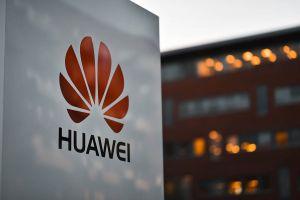 Per Jintai News, the firm's Huawei Cloud arm has joined forces with the Beijing Municipal Government to co-create a blockchain-based, data-sharing public directory system.
The tech giant will work on a pilot platform with the Beijing government initially and the parties say that the project will be the Middle Kingdom's first domestic pilot project to apply blockchain technology to data exchange and governance. The project's masterminds say that it will address common pain points, such as poor inter-departmental cooperation and communication, speeding up business in the capital and cutting down on inefficiency.
The operators claim that the platform will allow citizens to process real estate registration applications in a short space of time, doing away with existing five-day-long processes and also reducing paperwork for city government staff.
The platform's masterminds also claim that the platform will help them address complaints and appeal city government rulings in real-time, rather than building up administrative backlogs. This, they add, will also help boost transparency and efficiency, with all records publically available on the blockchain platform.
And the pilot's orchestrators also promise to address parking and road use issues, allowing for electronic billing, blockchain-powered parking fee payments and parking space allocation.
The pilot will focus on healthcare-related matters, too, particularly in the fields of epidemic prevention and treatment. City authorities and Huawei say that hospitals will be able to use the platform to share up-to-date medical treatment and patient information, as well as coordinate the flow of key medical resources.
The media outlet states that the platform will also allow residents and community members to check on water, gas and electricity data to "identify risks in advance" and make smart decisions about their lifestyles.
Huawei is one of many major Chinese companies that have been issuing a flurry of building blockchain-based patents lately.
---