How One Ethereum Developer Created a Dilemma For the Whole Cryptoverse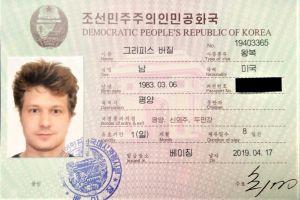 After an Ethereum developer was arrested for giving a speech at a North Korean's blockchain conference, the Cryptoworld is faced with another moral dilemma that it will have to find a way to resolve for the future: is this an example of a man persecuted for exercising his free speech rights while also contributing to the adoption of crypto and blockchain, or is this a man helping a dictatorship evade sanctions, validating it along the way?
The charge
On November 28, the FBI arrested 36-year old Ethereum developer, Virgil Griffith, a resident of Singapore and citizen of the United States, and charged him with "conspiracy" to violate the International Emergency Economic Powers Act (IEEPA) by traveling to Pyongyang in April of this year "in order deliver a presentation and technical advice on using cryptocurrency and blockchain technology to evade sanctions," says the U.S. Attorney's Office. If found guilty, he could get a maximum term of 20 years in prison.
U.S. Attorney Geoffrey S. Berman said that: "As alleged, Virgil Griffith provided highly technical information to North Korea, knowing that this information could be used to help North Korea launder money and evade sanctions. In allegedly doing so, Griffith jeopardized the sanctions that both Congress and the president have enacted to place maximum pressure on North Korea's dangerous regime."
The press release further states that:
Griffith was warned not to go;
Griffith was denied permission to travel to North Korea by the U.S. Department of State, and he ignored the ban;
He discussed with the attendees, some of which allegedly work for the North Korean government, how North Korea could use smart contracts, blockchain and cryptocurrency to benefit the country and "to launder money and evade sanctions."
Meanwhile, in South Korea, the news was met with some degree of skepticism.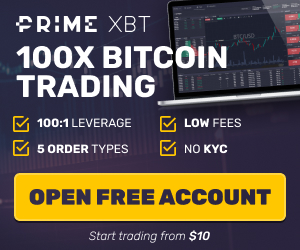 Retired businessman and long-time North Korea observer Cho Du-heon told Cryptonews.com,
"This news is being blown out of proportion by American politicians trying to score points ahead of the 2020 election. Pyongyang has built up its own, home-grown team of IT-proficient cryptocurrency specialists. I doubt the North has anything in particular to learn from Virgil Griffith or anyone else at this stage."
The defense: free speech, crypto adoption and peace opportunity
Quite a few people online came to Griffiths defense, arguing that, according to the IEEPA, "United States Persons are prohibited from exporting any goods, services, or technology," without permission – which speech at a conference arguably is not.
Among those who call for Griffith's release, urging people to join by signing a petition, is Ethereum's co-founder and Griffith's friend, Vitalik Buterin. As Griffith himself stated, Buterin repeated that the Ethereum Foundation had nothing to do with the trip, saying: "it was Virgil's personal trip that many counseled against." Buterin continues the thread stating that Griffith made no personal gain from the trip, and that he doesn't "think what Virgil did gave DRPK any kind of real help in doing anything bad. He *delivered a presentation based on publicly available info about open-source software*. There was no weird hackery "advanced tutoring"."
6. So I hope USA shows strength rather than weakness and focuses on genuine and harmful corruption that it and all countries struggle with rather than going after programmers delivering speeches parroting public information.

— vitalik.eth (@VitalikButerin) 1 December 2019
Others pointed out that there've been U.S. citizens teaching at North Korean universities, wondering if they had broken the law then as well, and comparing Griffith's to the controversial case of Aaron Swartz (allegedly Griffith's friend) who was charged with wire fraud and violations of the Computer Fraud and Abuse Act, before committing suicide.
Arguing that a single conference talk on blockchain technology constitutes meaningful tech transfer will be a tough claim - it's difficult to disprove that knowledge was not already known, especially in the likely event that the contents are generally available online.

— willscott (@willscott) 29 November 2019
There was also an argument online that Griffith was attempting to bring peace between North and South Korea.
Virgil's talk was called "Blockchain and Peace", and after the talk, he started trying to organise a "symbolic transfer" of 1 ether from North to South Korea. That's about $200 worth - not exactly large scale money laundering, and the amount wasn't the point.

— nick.eth (@nicksdjohnson) 1 December 2019
Griffith, as reported , was also the developer who collaborated with a prominent Shariah advisory firm specializing in Islamic finance solutions, Amanie Advisors, who reached a conclusion in their paper that Ethereum is halal.
The argument against: breaking the travel ban, orchestrated event, and helping a dictatorship
Though there were plenty of defenders, many more, it seems, are against Griffith's action – and it seems that the primary reason is that it's North Korea of all places. They find that any sort of assistance given to the country is validating and helping the horrific oppression of its people. Furthermore, if it were indeed public speech, there was no reason for Griffith to go, they find.
Free speech aside, many people have pointed out that Griffith traveled to North Korea despite being expressly forbidden to do so and despite there being a travel ban on all U.S. citizens going to that country since 2017. According to the now unsealed complaint, Griffith "elected to receive his visa on a separate paper instead of affixing the document to his U.S. passport" and "in an effort to avoid creating physical proof of his travel to the DPRK in his U.S. passport."
He also posted his visa online in August, showing that he got it on April 17.
When you plan on visiting a country to teach them how to evade your government's imposed sanctions, best not to tweet about it. https://t.co/pbwLp6Wbgb

— Jameson Lopp (@lopp) 29 November 2019
Some people took offense at Buterin's "comparison" of Griffith's interaction with North Korea to the improved relations with "Ethereum Classic, Hyperledger, and others," saying how vastly incomparable the country's cruelty is, though Buterin did state that these are "all orgs much milder than DPRK, but the point still stands."
Other people have said that Griffith had previously expressed fascination and possibly defense of North Korea. He retweeted Donald Trump's statement on Kim Jong Un: "Chairman Kim has a great and beautiful vision for his country, and only the United States, with me as President, can make that vision come true. He will do the right thing because he is far too smart not to, and he does not want to disappoint his friend, President Trump!" He also tweeted about giant pandas in Pyongyang zoo, as a way to discuss North Korea-China relations, and about North Korea newspapers. All of these were after his trip to North Korea.
At the North Korean restaurant in Bangkok. Also: a bottle of Koryo Cola that I got from Pyongyang. pic.twitter.com/YTxP7bq8lN

— Virgil Griffith | 𝚟𝚒𝚛𝚐𝚒𝚕.𝚎𝚝𝚑 (@virgilgr) 26 July 2019
But "the free speech" is also up for debate, as many find that nothing is free in North Korea. The complaint also said that "Griffith gave a presentation on topics that were pre-approved" by the country's officials. And many others commented online that North Korea would never allow an unscripted event to happen, and that Griffith wasn't bringing peace, but validation to the North Korean regime.
The regime craves outside relationships with foreigners because it legitimizes them. And it NEVER lets everyday North Korean people interact with foreigners, because that introduces the possibility that the citizens would have proof that everything the regime tells them is lies.

— Laura Shin (@laurashin) 2 December 2019
Blockchain consultant Mira Kim, meanwhile, believes that North Korea is attempting to build up a global network for potential future cryptocurrency or blockchain partnerships.
Kim told Cryptonews.com,
"For North Korea, it's less a matter of trying to get state secrets from overseas blockchain and crypto experts, and more a case of trying to win some sort of validation among the international community. Pyongyang wants people in different countries to talk about North Korea's expanding IT industry. The conferences, inviting international speakers – it's all part of an attempt to show off the IT-related R&D they are doing north of the border."
The answer will not be easy to find, but the Cryptoworld will have to answer the question: where and when do we draw the line? As reported, North Korea will host their second "international blockchain and cryptocurrency conference" in February 2020.