Grimes and Paris Hilton Go Full NFT – But Some Warn of Trouble Ahead
Disclosure: Crypto is a high-risk asset class. This article is provided for informational purposes and does not constitute investment advice. By using this website, you agree to our terms and conditions. We may utilise affiliate links within our content, and receive commission.
The non-fungible token (NFT) gravy train is building up a head of steam in the music and art industry.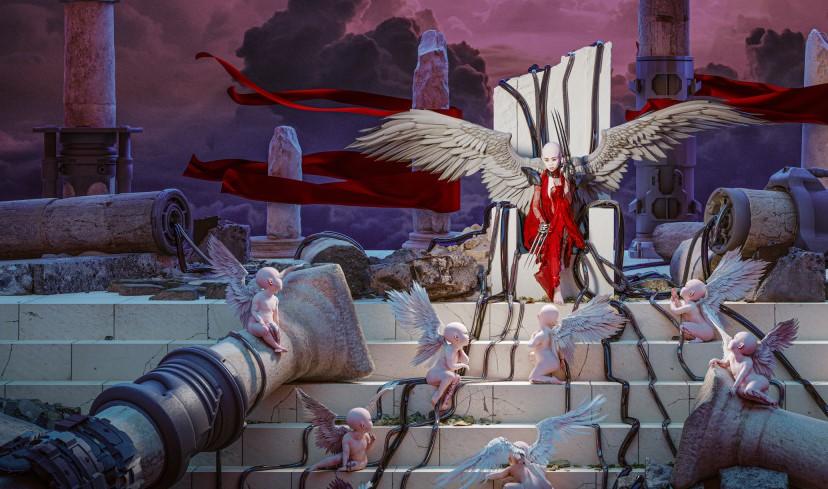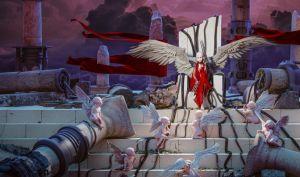 Within just hours of dance producer 3Lau posting record-breaking sales of almost USD 12m for a batch of exclusive NFTs, the award-winning Canadian musician Grimes and the celebrity socialite and sometime singer Paris Hilton have clambered aboard. But some are warning that the NFT music and art bubble could be about to pop.
Grimes, who is also famously the partner of Tesla chief and bitcoin (BTC) fan Elon Musk, successfully sold some USD 6m worth of digital art in NFT form via the Nifty Gateway marketplace.
The move is another lurch toward crypto and blockchain technology for the Musk-Grimes family. Musk has taken the BTC plunge, calling it his "safe word" and then investing in USD 1.5bn worth of the token through his Tesla auto-making firm. He also joined the dogecoin (DOGE) hype train, buying tokens for his and Grimes' son, X Æ A-12.
The news was followed by an announcement from the internet entrepreneur Kim Dotcom, who hinted that he and 1980s star MC Hammer would be working with Hilton on an NFT release that he claimed may fetch up to USD 30m. Hilton claimed that she was "excited" and "fascinated" by the world of NFTs, although her response was met with incredulity by many outspoken crypto advocates.
However, some are warning that the NFT craze could be fleeting.
Crypto trader Andrew Kong tweeted,
"Is it just me or does it seem like celebrities are gonna rug all their fans with NFTs?"
The EulerBeats music and art project recently raised some USD 458,000 in sales of 27 original NFT tracks, as part of a project from Treum, backed by ConsenSys, on the secondary market. But a Twitter user named Dark Pill observed that "any NFT issuer can devalue your holdings if someone pisses them off."
Dark Pill was reacting to the news that a developer had "copycatted" EulerBeats' work on the Binance Smart Chain blockchain protocol.
And this led Constantin Kostenko, the Senior Director of Blockchain Solution Architecture & Strategy at ConsenSys Mesh, and one of the architects of the EulerBeats project, to apparently concede that NFT projects could be undermined with relative ease.
However, this might be more complicated than it appears:
In either case, former Coinbase Product Lead Reuben Bramanathan took a more positive tack, though, opining,
"Every single NFT that was minted in 2020 or earlier is going to be worth a lot of money, regardless of what content it is."
The co-founder of BlockGeeks, Ameer Rosic, tweeted that NFTs were simultaneously evidence of "tulip mania" and would also "change the world."
But the warning bells were sounding loud and clear for Ryan Selkis, the CEO of Messari, who stated that history could teach people a thing or two about NFT hype and how the picture may look once the current frenzy has subsided.
He wrote,
"In January 2018, I told our investors [that] ICOs [initial coin offerings] were going to correct 90-99%, but that many of them would be interesting as long-term investments post-correction. That's how I feel about NFTs today."
His sentiments were echoed by the CEO of CivicKey, Vinny Lingham, who "100% agreed" with Selkis' statement.
___
Learn more:
– Defeated Donald Trump-themed NFT Sells for USD 6.6 Million
– Check These 4 Make-Your-Own-NFT Platforms
– NFTs Gaining Traction Around the World as Key Milestone Is Met
– Non-Fungible 2021: Prepare Your NFTs For DeFi, Staking, and Sharing
– 'Traditional' Art vs. Crypto Art: How to Value It
---