Grayscale Ethereum Trust Reopens, Bitcoin Fund 'Over 99% Invested' + More News
Get your daily, bite-sized digest of cryptoasset and blockchain-related news – investigating the stories flying under the radar of today's crypto news.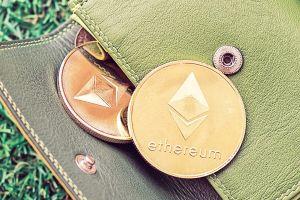 Investing news
Major crypto asset management firm Grayscale stated that its Grayscale Ethereum Trust is now open again as it resumed the private placement of its shares. The Trust's private placement is offered on a periodic basis throughout the year, said the tweet, and is now available to accredited investors for a daily subscription. "All of Grayscale's funds periodically close for administrative purposes," a Grayscale spokesperson told Cryptonews.com.
The Toronto-based "alternative" investment management firm Ninepoint Partners said that it was "over 99% invested" on the very first day of trading of its bitcoin (BTC)-based Bitcoin Fund, which has Class A Units that are tradeable in USD as well as Canadian dollars. The fund's average cost per unit of bitcoin was USD 30,888.84 on January 29, the company said. As reported, Ninepoint follows the example of Grayscale, which pioneered the model of creating a trust dedicated to buying BTC, and then selling shares in that trust in return for a commission.
Exchanges news
Regulated financial institution for digital assets Nexo has launched its in-app Nexo Exchange. According to the press release, the new exchange allows no-limits conversion between more than 75 crypto and fiat currency pairs directly within the Nexo mobile application. It comes with the 'Smart Routing' system, an in-house innovation, which simultaneously connects to multiple exchanges and splits orders depending on price per volume to provide a fixed quote at order submission to prevent price fluctuations.
Digiassets Exchange (SDAX), an institutional-grade digital asset trading platform, said it has received an Approval-in-Principle from the Monetary Authority of Singapore to operate a digital asset exchange. The company said it "will serve a global market offering digitised debt, equity and hybrid instruments with high-quality real estate as the underlying asset class."
Kraken has announced today that it will run its own Chainlink (LINK) node in order to make Kraken's spot prices available to decentralized finance (DeFi) applications and developers on Ethereum (ETH) and other major blockchains.
Legal news
A federal judge in New York has dismissed a motion from the Ethereum blockchain developer Virgil Griffith. The developer had filed a motion with a court, asking it to waive criminal charges leveled against him. Prosecutors claim he helped parties in North Korea evade American sanctions imposed on the rogue state. Per Law360, Judge P. Kevin Castel of the Southern District of New York turned down claims that Griffith, who attended an April 2019 blockchain conference in Pyongyang and gave a speech to attendees, was protected under the United States First Amendment, which guarantees citizens the right to free speech. Griffith is now set to face a jury trial slated for September this year.
Career news
America's central bank, the Federal Reserve (Fed) has edged closer to a possible decision on issuing a digital dollar, posting a job ad on the LinkedIn platform for the role of Manager at its Digital Innovations Policy Program. The Fed said that it wants to hire a Washington DC-based individual who will look at "the potential benefits and risks associated with digital assets such as stablecoins and central bank digital currencies" The manager, it added, would be charged with building the "supervisory and regulatory framework of emerging payments platforms, activities and institutions." It wrote that the new hire would need to "monitor, supervise, and assess risks" and develop "regulations and guidance for financial market infrastructures, reserve banks and/or payment systems."
US-based asset management firm Arca has announced two key appointments today: Vance Sanders has joined the company as Chief Financial Officer and Chief Compliance Officer, and Nikesh Dalal has joined as Head of Product for Arca's innovation division, Arca Labs. Per the press release, Sanders will help the company pursue new opportunities in digital assets and continually evaluate the strategic landscape, said Arca CEO Rayne Steinberg, while Dalal will work to design and launch digital securities for investors and enterprises, integrate the ecosystems that surround them, and bring innovative digital securities that work within today's regulatory structure.
---