Nexo
NEXO
Nexo
Nexo is a platform for instant crypto loans which provides fast access to cash and support for maintaining ownership of one's digital assets. NEXO token is used as a source of discounts and other benefits for the platform's users.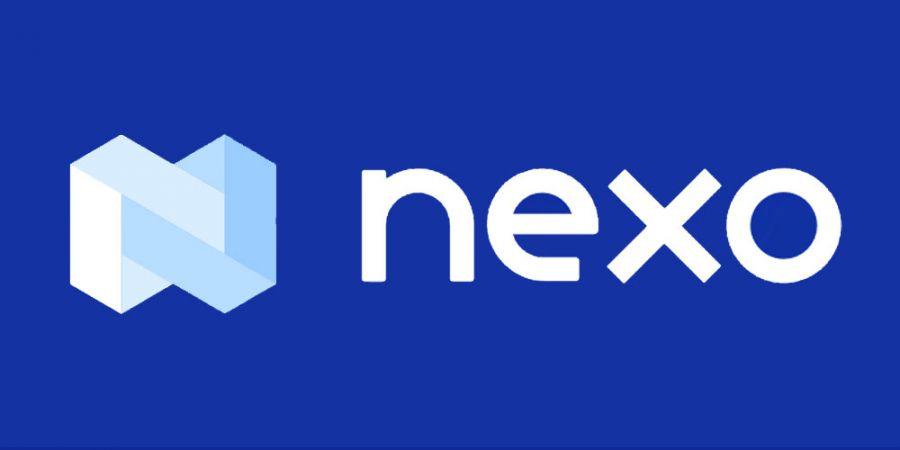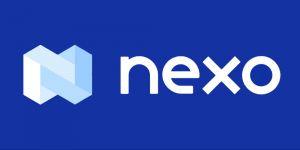 What Is Nexo?
| Market Cap | Volume 24h | Circulating Supply | Maximum Supply |
| --- | --- | --- | --- |
| $360,816,355 | $134303000 | 560000011.00000000 NEXO | 560000011.00000000 NEXO |
Nexo platform and its native NEXO token make up the core of the Nexo blockchain-based system whose core activity is to provide instant cryptocurrency-backed loans. Launched in April 2018, the platform seeks to promote the model in which the acquisition of crypto loans is made easier than ever before, with the loans being available in the fiat money with no reliance on credit score checkups.
Users are simply required to deposit supported crypto tokens into their Nexo wallet, followed by immediately receiving their cash-based loan.
The system is devised as the means for securing liquidity in an automatic and flexible manner, with an added bonus of providing backing to the clients' liquidity by means of their digital assets. Nexo supports more than 20 cryptocurrencies, including popular options such as Bitcoin, Ethereum, XRP, Cardano, Monero, etc.
Payments are supported for USD, EUR, BTC, ETH, and NEXO tokens. Blockchain technology provides the backbone of the transparency-focused system at the heart of Nexo, whose Nexo Oracle component is tasked with processing Ethereum-based smart contracts, as well as with storing data relevant to a particular loan. Finally, the platform's NEXO token is an ERC-20 token that acts as the interest-covered security.
Is Nexo a Legit Project?
To its credit, the Nexo project enjoys some strong backing in the form of Credissimo, a fintech Group with millions of customers and a decade of experience behind it. Its core activities revolve around the provision of instant online consumer loans, e-commerce financing and payment services. The Credissimo team sought to deliver similar functionality to the world of digital assets, powered by modern crypto technology, thus giving birth to the Nexo project.
Considering that crypto-related projects often find themselves under the scrutiny of regulatory bodies and cautions public, the situation with Nexo should be at least somewhat more relaxed, considering that Credissimo operates under the supervision of several European banking and financial services authorities.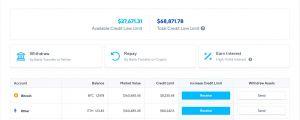 What Is Nexo Trying to Achieve?
The Nexo project was birthed out of the ambition to resolve several issues which its developers identified as the most pressing in the financial technology industry.
Nexo wants to prevent digital assets from sitting idly, particularly in the age of growing popularity of cryptos. While the process of mainstreaming cryptocurrencies is still ongoing, the early adopters of these technologies have already created significant wealth. Nexo developers want investors, businessmen, miners and non-professional users to all tap into this wealth by avoiding to hold onto digital assets whose value can grow idle in time, either because of the lack of regulations or the non-existence of adequate technological infrastructure. Nexo's model of instant crypto loans tries to solve the prolonged holding problem on two levels: users can still hold onto their crypto assets, while securing access to "live" cash which can be denominated in fiat currencies, such as USD, JPY or EUR. In addition, their crypto-backed loans will enjoy the benefit of being secured by the market value of digital assets linked with their Nexo accounts.
Liquidation of digital assets can be a tiresome and protracted process, which the Nexo hopes to cut down with its quickly available cash access. Digital assets of today are traded on crypto exchanges whose requirements may vary drastically from one platform to another. Their often slow-moving procedures and withdrawal limitations are sometimes seen as being unsuitable to the demands of the modern digital economy. This is further exacerbated by the need to work with regular banks which convert these assets into fiat currencies and burden the customers with additional fees and procedural bottlenecks. The Nexo team hopes to cut down these practices and offer globalized access to cash, allowing its users to be more agile when it comes to seizing investment opportunities and meeting their liquidity needs in due time. At the same time, the owners of digital assets are not required to pay additional transaction, withdrawal or platform fees
Retention of ownership over digital assets, as allowed by Nexo, should give their owners more flexibility when dealing with their value appreciation/depreciation. Freed from the pressure to sell their digital assets for fiat currencies, the owners of digital assets have an option to profit from future price changes these assets might deliver in time. Crypto loans provided by Nexo as an alternative to sale should allow them to keep their capital gains and do more with the wealth-creating potential of their assets. In addition, the fact that no actual sale of digital assets takes place, the Nexo users will not be exposed to taxes which are usually triggered under these circumstances.
Since credit checks are eliminated with Nexo, potential credit rating devaluation issues with customers are taken out of the equation. Considering that so-called hard credit checks can leave a dent on an applicant's credit rating and lead to higher interest rates with the financial institutions, Nexo team decided to remove them altogether and rely solely on securing crypto-based loans based on the value of the digital assets stored in the customer's Nexo account. This should also reduce the length of the loan approval proceedings often found with the standard institutions.
Finally, the blockchain-based architecture featured in the Nexo platform should foster transparency and immutability of all loan-related arrangements. Nexo platform employs loan contracts which are stored on the blockchain. A customer's funds are held in multi-signature cold storage wallets with custody standards verified by BitGo, a globally renowned digital asset security company. In the past, transactions involving loans backed by crypto assets were managed on the P2P platforms, with the reliance on various agreements of legally questionable value. These caused concerns regarding their lacking security and transparency, which often escalated into frauds and loan shark practices. With Nexo, the legal status of provided loans is secured both by the blockchain technology, while their backing is guaranteed by the Credissimo team.
How Does Nexo Work?
The loans taken with Nexo are received on the same or the next day via bank transfers involving SWIFT, SEPA or ACH. The receiving account can be a personal or a business one. The instant crypto loans work in pair with an option to use free Nexo card.
With it, the loan limit is calculated based on the value of the crypto assets held in a customer's Nexo account, with the additional credit becoming available on it immediately after the appreciation of the assets.
Nexo Oracle is the beating heart of the platform, being in charge of managing the majority of its operational aspects:
Network governance
Performing asset monitoring in real time
Handling data analytics in order to manage the distribution of loans and repayments plans
Based on this, the Nexo Oracle essentially determines the final amount to be received by a client, the cost of borrowing against one's collateral and the repayment period.
For its calculations, the Nexo Oracle will use Loan-to-Value (LTV) ratio to establish a client's credit-worthiness without the need to resort to checking his/her bank account or credit rating data. For example, a client holding USD 1000 in BTC can be assessed by the Oracle algorithm and assigned a 50 percent LTV ratio, meaning that that person is entitled to borrow USD 1000 as the minimum loan amount in fiat currency.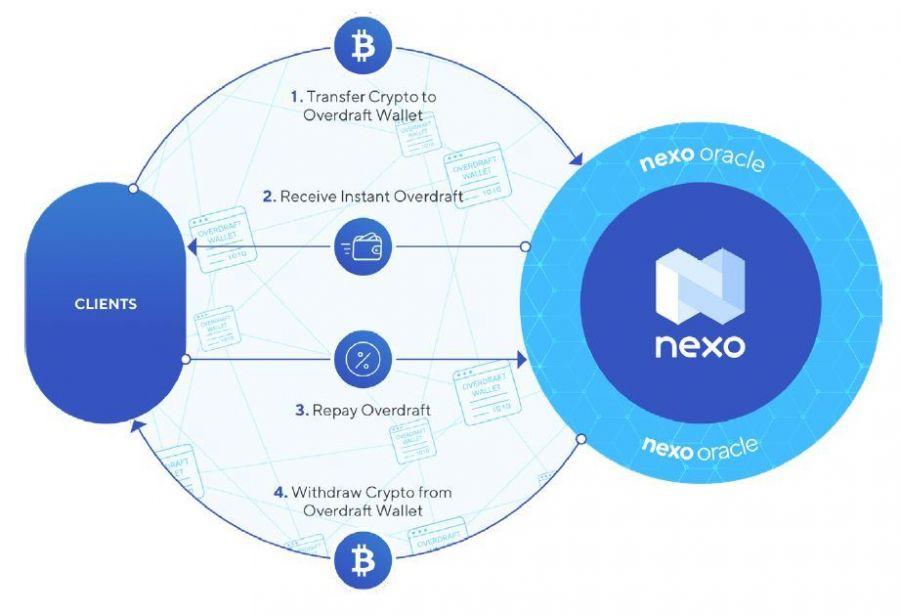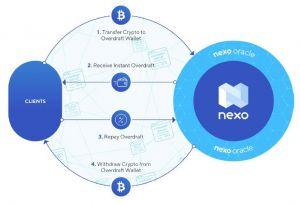 How Can One Take Out a Loan from Nexo?
Taking out crypto loans from Nexo involves several steps:
First, the clients need to transfer their crypto assets to their Nexo accounts. Upon this, the Nexo system launches a series of blockchain-based validations for the specific crypto asset. Based on received validations, the Nexo Oracle immediately starts calculating the loan limit amounts and prepares for its provision.
The client receives an instant loan in a fiat currency via bank transfer or Nexo card. Based on their preferences, the clients can choose the most convenient currencies in which their funds will be denominated. If a cryptocurrency appreciates in value, the Nexo Oracle will immediately increase the loan limit.
Clients can repay their loans in several ways, including bank transfers and the payment with fiat or cryptos. Discounts are made available to those who opt for using the platform's NEXO tokens. There is also an option to repay one's loan by partially selling the crypto assets found in Nexo accounts.
Cryptos from a Nexo account can be fully or partially withdrawn at any time, provided that they meet the obligatory limits relating to the outstanding balance.
NEXO Token Availability
NEXO tokens are traded as restricted securities. They are used to make repayments to Nexo, with a 50% discount on the interest rate if a user decides to use them. At the same time, holding NEXO alone grants a client the right to enjoy a higher loan limit and a 30-percent Nexo profit-share payment,
The total supply of tokens is set at 1,000,000,000 NEXO. As of July 2019, the currency's market cap was valued at USD 61 million, down from USD 219 million it had in May 2018. The token is available for trading on the cryptocurrency exchanges such as HitBTC and others.