Government, Police to Inspect all 60 of South Korea's Crypto Exchanges
The South Korean financial regulator is to radically step up its monitoring of the crypto industry – with an announcement that it is set to conduct inspections at all 60 of the nation's crypto exchanges in conjunction with the police and independent IT inspectors.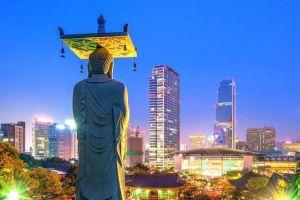 After being accused of dragging its feet and "neglecting" the domestic crypto sector, Seoul earlier this year handed almost total control over the industry to the top financial regulator, the Financial Services Commission (FSC).
And the FSC has taken to its new role with apparent zeal, summoning the 30 leading exchanges to its headquarters on three different occasions. This group comprises exchanges that have either already obtained the necessary information security management system (ISMS) data protection certification needed in order to continue operating after September 24, or are in the process of obtaining certification. After September 24, exchanges without ISMS, banking contracts and more will be forced to shut.
Earlier this month, media outlets reported that the FSC had conducted a week-long "due diligence" on-the-spot check at one of Seoul's biggest exchanges. But now it appears that the FSC wants to go a step further. After a raft of smaller exchanges that appear to have no intention of applying for operating permits began closing down – cutting investors off from their funds – fears of "intentional bankruptcies" are high.
Per Donga, the FSC has been motivated by fears that unscrupulous owners may seek to declare insolvency on the eve of September 24 in a bid to avoid returning fiat and tokens to investors. And, perhaps using its previous "due diligence" test as a dry run, the regulator will now carry out on-site examinations at all of the remaining exchanges in the nation.
The regulator has teamed up with other government ministries and state-owned IT firms as part of its efforts, which will involve a "complete investigation of corporate accounts," as well as trading platforms' "coin management and investor protection" protocols.
The state has also recruited independent private-sector IT professionals to join inspectors on their searches.
Potentially uncooperative exchanges will likely find themselves on the wrong side of the law, the government warned.
The inspection teams will be given the power to "seize" documents, computer hardware and more and "search" premises, "with the help of the police," if necessary. The teams have been told to "target exchanges suspected of refusing on-site inspections or illegal activities."
The media outlet quoted a government official as stating:
"Failure to cooperate with the inspection teams may be interpreted as attempts to hiding insolvency. We plan to look into such cases, even if we have to mobilize the police force to do so."
____
Learn more:
- 'Confusion' as Regulator Chimes in Amid South Korean Delisting Spree
- Regulator Extends South Korean Crypto Exchanges' AML Window by 6 Months
- South Korea To Ban Exchange Insiders from Trading on Own Platforms
---