Perhaps the Goldman Sachs DeFi ETF Won't Feature Nokia After All (UPDATED)
Confusion is the name of the game after financial heavyweight Goldman Sachs announced its intentions to launch an exchange-traded fund (ETF) that tracks public firms with links to the blockchain-related sphere. The proposed ETF is set to track an index – but its composition (and the firm's definition of DeFi) has seen much derision aimed its way, amid no shortage of headache-inspiring uncertainty. (Updated with further comment from Solactive and other updates throughout on July 27 at 15:07 UTC.)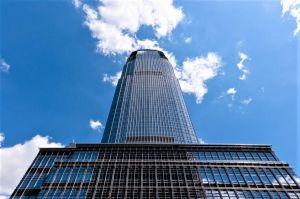 The drama began yesterday when Goldman Sachs filed an application with the American Securities and Exchange Commission (SEC). The filing did not go into specifics on the kind of firms it would track, instead detailing that the fund's managers would invest at least 80% of its assets into companies that advance blockchain technology and the "digitization of finance."
However, it did include details about how the ETF will "[seek] to provide investment results that closely correspond, before fees and expenses, to the performance of the Solactive Decentralized Finance and Blockchain Index."
Solactive is a Frankfurt-based financial indices provider.
The proposed ETF, officially called the Goldman Sachs Innovate DeFi and Blockchain Equity ETF is "not sponsored, promoted, sold or supported in any other manner by Solactive," Goldman Sachs noted in a disclaimer section, where it also referred to the Solactive Decentralized Finance and Blockchain Index as the "Solactive Index."
However, it appears that in their search for the elusive index in question, confusion took hold among crypto community members who were trying to figure out what the Solactive Decentralized Finance and Blockchain Index actually is. Eventually, some began to suspect that it could be what at first glance looks like a completely different index – the Solactive Blockchain Technology Performance Index.
The latter appears to be composed of global IT firms that have spent money on blockchain-related research – including the likes of Accenture, Nokia, the Google operator Alphabet, Mastercard and Sony.
At first, the German firm told Cryptonews.com that the index Goldman Sachs was making reference to is not the Solactive Decentralized Finance and Blockchain Index but the Solactive Blockchain Technology Performance Index, or the 20-strong list comprising the likes of Nokia.
However, later in the day, Solactive got back in touch with Cryptonews.com to state that it had been mistaken, adding:
"There is indeed such an index coming […] soon."
However, a spokesperson for the firm added that "at the moment, we are not allowed to share any information" about it.
In the filing, the bank revealed that the index is designed to deliver exposure to companies that are aligned with two key themes, "the implementation of Blockchain Technology and the Digitalization of Finance":
Blockchain Technology is defined as the technology underlying distributed ledgers applicable to payments, currencies and other fields and industries that depend on a trusted intermediary.
Digitalization of Finance is defined as the digital transformation of traditional financial services, including the support and delivery of payments, transaction services, lending and insurance.
Goldman Sachs is still yet to respond to our request for comment.
But media outlets and social media users, still believing that the index referred to in the filing to the SEC was the one featuring Nokia and its big tech friends, were distinctly unimpressed, saying that "It kind of feels like fraud" and making memes on the Nokia front.
If Goldman Sachs does indeed have another – as yet unknown – index in mind, however, the derision may yet halt.
____
Learn more:
- Goldman Sachs Ultra-Rich Clients Send Bullish Crypto Signals
- Store Or Not Store Of Value? Three Reports Weigh In On Bitcoin
- Citigroup Ready to Go Crypto as Goldman Sachs 'Wades Deeper into' Bitcoin
- Bitcoin and Ethereum Can Coexist With DeFi Bridging the Two
---