For Every Bad News the Cryptoverse Has Two Good News
Although the bear run of 2018 - especially the past 30 days - may look both imposing and bleak, the days of crypto domination are hopefully not over. To retain a different perspective, we have made a comparison of the amount of bad news versus good news in the crypto space within the past month. However, it's nearly impossible to mention all the news, but the results show the general trend - regardless of price, crypto is a hub of positivity.
In either case, let's start with the bad news first.
Bad News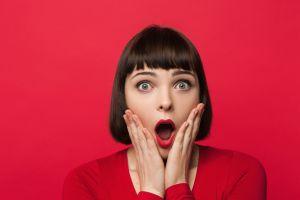 1. Possibly the first example that comes to mind is Goldman Sachs postponing crypto trading desk plans - although this turned out to be false, but the damage had already been done.
2. The news of ShapeShift, one of the best known platforms offering peer-to-peer trading of digital assets, introducing KYC (know your customer) procedures did not sit well with Bitcoin maximalists, who are now scared that privacy and pseudonymity are endangered.
3. Trouble loomed in other crypto exchanges as well: Star Xu, the creator of OKEx operator OKCoin seems to have had some sort of contact with the Chinese police. The amount of uncertainty surrounding this case has proven fertile ground for speculations and FUD.
4. Meanwhile, Vitalik Buterin, co-founder of Ethereum, has met with criticism by the community after claiming that ETH will be worthless unless there are some changes in the protocol. This claim was followed by him saying that, "There isn't an opportunity for yet another 1,000-times growth in anything in the space anymore," which the community did not take well to either.
5. The platform connecting blockchain believers to teams that are building serious blockchain businesses Cofound.it has announced that it is closing down.
6. Russia may seek to cap crypto investments.
7. In August initial coin offering (ICO) funding has meaningfully slowed to a bit over USD 326 million. Last time ICOs raised less than USD 300 million in a month was May of 2017.
8. The worst news, however, were the prices throughout the past month. The crypto plunge has exceeded the dot-com crash of 2000 (again), which prompted naysayers to come out and show their distrust.
Good News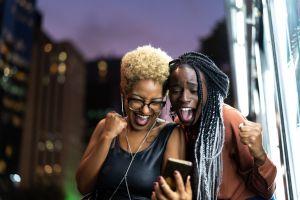 But while people are preoccupied checking coin prices obsessively, the cryptoverse has scored some significant victories.
1,2,3. Most recently, we wrote about three great news in one: the Winklevoss twins winning regulatory approval for their cryptocurrency, US banking giant Citigroup dipping into crypto, and the Vice President of the European Commission saying that "crypto is here to stay."
4. Australia is also going forward in their crypto adoption: Two fintech startups have teamed up to let Aussies pay their bills using crypto.
5. Asian countries are not lagging behind, either. The Philippines are taking steps towards regulation as well: the country is looking to become more crypto-friendly.
6,7. Uzbekistan is already aiming for a high position in crypto-friendly regulatory environments, while Japan is giving another chance to Coinbase and other cryptocurrency exchanges.
8. An Iranian news agency claimed that the country has given the green light to cryptocurrency mining, with more crypto-friendly measures and legislation to follow.
9. Also, a Hong Kong company is set to issue 100,000 "cryptocurrency Visa debit cards" over the next two months, in what it claims will be a first for Asia.
10. Other financial institutions have not rejected crypto and blockchain completely. The world's first public blockchain-based bond generated "overwhelming" interest, the Commonwealth Bank of Australia claimed.
11. Another banking giant, Morgan Stanley is reportedly preparing to offer bitcoin swap trading for clients, joining other top banks in a sectorwide effort to explore digital currencies, according to Bloomberg, who cites sources familiar with the matter.
12. Heavyweight crypto platform Bakkt announced that with their solution, the buying and selling of Bitcoin is fully collateralized or pre-funded. "As such, our new daily Bitcoin contract will not be traded on margin, use leverage, or serve to create a paper claim on a real asset. This supports market integrity and differentiates our effort from existing futures and crypto exchanges." According to Mike Novogratz, a former hedge-fund manager who is heavily invested in digital currencies, Bakkt might be the most important news in crypto this year.
13. And if you really don't care about institutional adoption but would like to accept Bitcoin in your business, CoinGate and Lightning Network teamed up to help you. Shoppers are now able to pay with miniscule fees and get instant payment confirmations, while merchants can ship their goods virtually instantly without risk of chargebacks or fraud.
14. The National Assembly, South Korea's parliament, has begun debating whether the government should overturn a ban on initial coin offerings (ICOs).
15. Are you still worried about the U.S. Securities and Exchange Commission (SEC) hedging on whether to approve crypto ETFs? The matter has not been forgotten: the popular US-based fiat-to-crypto exchange Coinbase is considering if it should submit a proposal for a bitcoin-based exchange traded fund (ETF) on its own, according to reports. Moreover, the digital asset exchange plans to expand its newly opened New York office to 150 employees next year, from 20 currently, Coindesk reported.
16. ICO projects are starting to deliver on their promises, building their products, especially when they have secured funding for years to come.
17. One of the wealthiest football clubs in the world, Paris Saint-Germain (PSG), is teaming up with a Maltese blockchain startup to launch a cryptocurrency for its fans.
18. Elad Roisman, the newly-appointed member of the SEC, becomes second pro-crypto commissionaire at SEC together with Hester Peirce.
19. Julius Baer Group, one of the oldest banking institutions in Switzerland, is reportedly acting as issuer for a cryptocurrency product.
20. Huobi Group, once the biggest cryptocurrency exchange platform in China and the world, expands to Japan via an acquisition of local exchange BitTrade.
21. Nasdaq has announced that it aims to acquire Cinnober, a major Swedish financial technology provider, that is bullish towards crypto and is helping institutional investors to invest in them.
22. Tezos, one of the top 5 ICOs of 2017, announced that its mainnet is finally live.
______
Thus, if you're an investor, the current low prices might dishearten you, but abundance of good news might be a good indicator that crypto is not dead.
---