'Flurry' of Walmart Patents Show Willingness to Embrace Crypto, NFTs and the Metaverse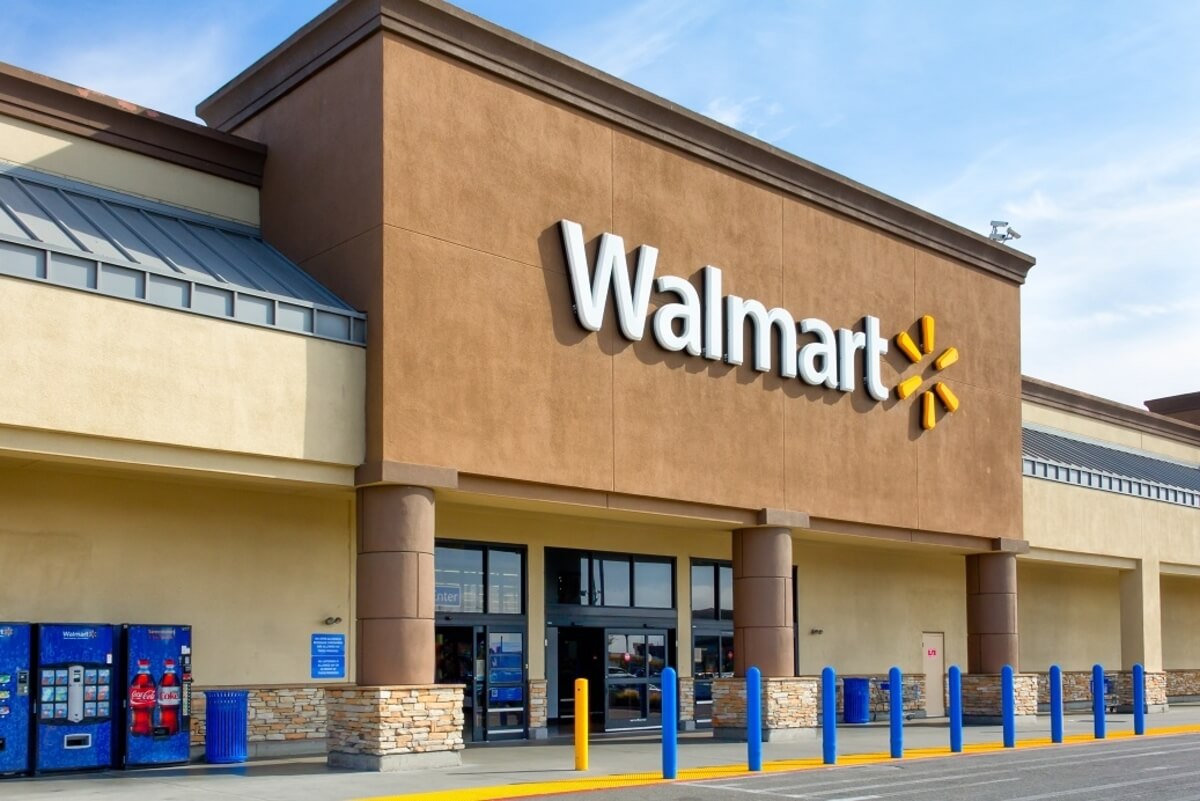 Walmart has developed plans that involve the creation of its own cryptoasset, launch collection non-fungible token (NFT) collections, and (yes, you guessed it) enter the metaverse, per reports citing filings made with the American Patent and Trademark Office.
CNBC reported that Walmart, which was one of the first major retailers to explore the use of blockchain technology in its supply chains, filed a number of trademark applications last month, indicating the firm wants to produce and sell virtual items including electronic devices, toys, sports goods, and grooming products.
One patent application detailed Walmart's intention to patent the following:
"Financial services, namely, providing a digital currency and a digital token of value for use by members on an online community via a global computer network."
Another made note of plans to create "downloadable software for use in managing portfolios of digital currency, virtual currency, cryptocurrency, digital and blockchain assets, digitized assets, digital tokens, crypto tokens and utility tokens" - and "downloadable software for electronic wallet services and downloadable e-wallets."
Bloomberg called the patent applications "a flurry," and noted that they had been filed on December 30. Three were made under the firm's Walmart Connect banner, its "existing digital advertising venture," and cover the creation of an "exchange for virtual currency and advertising."
Walmart applied to trademark the use of the firm's name and its logo in both healthcare services and education on VR and AR platforms.
CNBC quoted a trademark attorney named Josh Gerben as explaining that the filings were "super intense," due to the fact that "there's a lot of language" in the applications. This, he remarked "shows that there's a lot of planning going on behind the scenes" in regard to how Walmart is "going to address cryptocurrency, how they're going to address the metaverse and the virtual world that appears to be coming or that's already here."
In the world of business, patents do not always directly equate to business plans. Often firms register patents before they have cemented plans – to ensure that the trademarks and innovations they wish to use have not been cornered by others.
For instance, last year, the Spanish retail giant El Corte Inglés copyrighted a number of bitcoin (BTC)-themed trademarks and brand registrations, but has yet to unveil any crypto-related business moves in the months since.
In August, Walmart posted a job vacancy for a role that would see a new hire develop a "digital currency strategy and product roadmap" and find "crypto-related investment and partnerships." Last year, the firm launched a bitcoin ATM pilot at a number of its stores.
Redditors met the move with some skepticism. Many agreed that the firm's crypto plans should center on adopting existing tokens like BTC. One wrote:
"Why would we want to buy a Walmart crypto when we [already] have so many working cryptos […]? Just accept crypto!"
There was also no shortage of one of America's favorite pastimes: Walmart-bashing. A Redditor elsewhere on the social media platform quipped:
"Just imagine entering a Walmart in the metaverse. [I] didn't believe Walmart could get any worse."
On Twitter, some sharp-penned crypto community humorists were on hand with some keen observations. One commented that the move was akin to a Hail Mary play as traditional retailers struggle to cope with online rivals.
And others poked fun at the companies now elbowing each other out of the way in their rush to hurry aboard the already crowded "metaverse" bandwagon.
____
Learn more:
- Walmart Begins Bitcoin ATM Pilot at 200 American Stores
- 9 Walmart's Blockchain/Crypto Patents Revealed in One Day

- Apple Reportedly Has No Metaverse Plans For its Headset
- Exec Wants Meta to Look to NFT, DAO and Blockchain Expansion Next Year – Report

- Metaverse Trends in 2022: Prepare for More Gaming and New Virtual Experiences with NFTs
- Crypto Fundraising in 2022: More VC, Metaverse, Gaming, and Regulatory Questions

---