Florida's Crypto Plan, Crypto.com Scores World Cup, Grayscale's Ex-Ethereum Fund + More News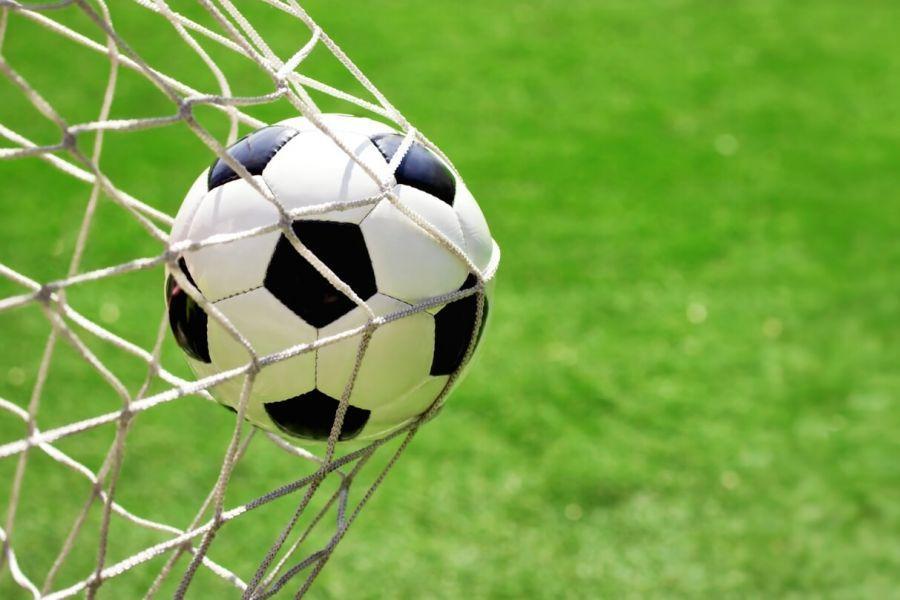 Get your daily, bite-sized digest of cryptoasset and blockchain-related news – investigating the stories flying under the radar of today's crypto news.
__________
Adoption news
Florida Governor Ron DeSantis, a potential 2024 Republican presidential candidate, said the state is working on a plan to let businesses pay tax in cryptocurrency, Bloomberg reported. Also, DeSantis said "there's a lot of hazards" with centrally controlled digital currencies as "someone in a central authority" could "basically be able to shut off access to purchasing certain goods."
Marketing news
FIFA, an international governing body of association football, futsal and beach soccer, announced that major crypto platform Crypto.com will be an Official Sponsor of the FIFA World Cup Qatar 2022™. The company will be the exclusive crypto trading platform sponsor of Qatar 2022™ and "will benefit from significant branding exposure both within and outside the tournament's stadiums," per their announcement.
The US National Football League (NFL) granted teams limited permission to seek blockchain sponsorships, CNBC reported, citing a memo issued today. The permissions, which are subject to the NFL's approval, exclude stadium signage, the report said, adding that, for now, restrictions remain in place for specific cryptoassets and fan tokens, which can be exchanged for merchandise and experiences.
Investments news
Digital currency asset manager Grayscale Investments announced the launch of Grayscale Smart Contract Platform Ex-Ethereum Fund. It provides investors with exposure to a selection of Smart Contract Platforms through a market-capitalization-weighted portfolio. "Many investors allocated to ETH given its explosive growth over the past year, so now there is demand to get exposure across the rest of the Smart Contract Platform sector," per the announcement.
MEXC Global announced an ecosystem fund of USD 150m, together with exchanges Huobi Global and ByBit, to support the ecosystem growth of AI lab with decentralized machine learning network Fetch.ai (FET).
Major hedge fund Bridgewater Associates is preparing to back its first crypto fund, CoinDesk reported, citing undisclosed people familiar with the matter. However, the fund has no current intention of directly investing in crypto assets itself, per the report.
Post-trade services provider Euroclear announced an unspecified investment in Fnality, an international consortium of global banks and financial market infrastructures focusing on distributed ledger technology (DLT). The partnership is aimed at helping Euroclear further develop its DLT capabilities, they added.
Digital infrastructure provider Mawson Infrastructure Group said it had full-year record revenue of USD 43.9m, up 886% compared with 2020. They also announced a record in full-year gross profit, which came up to USD 34m, jumping by 2,526%.
Investment firm Paradigm announced a Series A investment in Web3 protocol Ribbon, which raised USD 8.75m in the funding round. The focus over the next few months will be to develop new types of risk products, Ribbon added.
Upshot, a blockchain-based protocol that provides NFT appraisals, said it has raised USD 22m in a Series A2 funding round led by Polychain Capital. The company plans to use the funds for additional research and development for its pricing models and to build out its growing team.
Turkish billionaire businessman Muhsin Bayrak, chairman of AB Group, which operates in the fields of construction, tourism, energy, and cryptoassets, missed the final bidding deadline for Chelsea FC after his lawyers sent the bid to the wrong email address, per Reuters.
Blockchain finance ecosystem COTI announced the launch of its USD 10m ecosystem fund called COTI Ventures. The initial budget will be used to invest in equity, tokens, and other forms of capital in early-stage startups developing solutions related to COTI's ecosystem, they added.
Blockchain.com said it has acquired the over-the-counter (OTC) trading and executions business of Altonomy, to accelerate the growth of their institutional business. Altonomy had over USD 16bn in OTC volume during 2021, specializing in high-growth altcoins, per the announcement.
The US Securities and Exchange Commission (SEC) delayed decisions on applications for spot bitcoin (BTC) exchange-traded funds (ETFs) from WisdomTree Investments and One River Asset Management. A decision on One River's proposal has been postponed to April 3, and on WisdomTree's to May 15.
Taxes news
The Organisation for Economic Co-operation and Development (OECD) released a public consultation document concerning a new global tax transparency framework to provide for the reporting and exchange of information with respect to cryptoassets. It covers cryptoassets that can be held and transferred in a decentralized manner, without the intervention of traditional financial intermediaries, as well as asset classes relying on similar technology that may emerge in the future. Its proposals include amendments to the Common Reporting Standard (CRS) to extend its scope to cover electronic money products and central bank digital currencies (CBDCs).
Regulation news
The global Financial Stability Board is closely scrutinizing the use of cryptoassets during the war in Ukraine due to the concerns that they could be used to evade Western sanctions on Russia, per Reuters.
Exchanges news
Coincheck and special purpose acquisition company (SPAC) Thunder Bridge Capital Partners IV announced they have entered into a definitive agreement to combine their businesses and create a holding company, Coincheck Group, N.V., which is expected to be listed on the Nasdaq Global Select Market exchange.
Banking app Dave Inc. announced a strategic partnership with West Realm Shires Services, owner and operator of crypto exchange FTX.US. West Realm Shires' venture fund FTX Ventures has also invested USD 100m in Dave, they added.
Legal news
Ilya Lichtenstein and Heather Morgan, the couple charged with trying to launder USD 4.5bn in crypto stolen from the 2016 hack of the major crypto exchange Bitfinex, are asking for a delay in the case "to facilitate the discovery process and plea discussions", per Bloomberg. The couple's lawyers want the hearing, scheduled for Friday, March 25, postponed until May 4.
Blockchain news
Web3 infrastructure company Mysten Labs announced its inaugural product, a blockchain platform called Sui. It is designed from the ground up to facilitate "instant settlement, delivering the high throughput, low latency, and low cost" needed to power applications for "billions of users," per the announcement.
Privacy-focused layer 1 blockchain Findora announced it is launching a USD 10m reimbursement campaign to pay users' gas fees and reward bug hunters in celebration of their Rialto bridge launch on mainnet. The Rialto bridge connects Binance BNB Chain and Findora to enable the movement of tokens between the two ecosystems, they said.
____
(Updated at 19:50 UTC with the announcement from FIFA.)
---