First Bank Caps Remittances in Bid to Block Kimchi Premium Opportunists
One of South Korea's biggest commercial banks, Woori, has fallen into line with government efforts to restrict the flow of money overseas in crypto purchases by imposing limits on remittances made to individuals and companies based in China.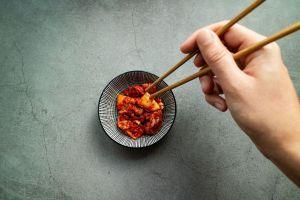 Woori was the first to blink after the government and financial regulators held crisis talks with bankers late last week. Seoul claims that South Korean domestic crypto exchange customers are buying crypto primarily from China-based sellers and then trading these tokens on platforms such as Upbit and Bithumb in order to take advantage of the so-called kimchi premium.
The latter is a phenomenon whereby increased demand has driven prices up on domestic exchanges in excess of global averages. In recent weeks, the discrepancy has risen to the 12%-18% mark and per Scolkg data, the price difference for bitcoin (BTC) on the Upbit and Binance platforms is currently around USD 6,900 – meaning it is some 12% more expensive to buy BTC in South Korea than it is in most other nations.
Per Yonhap and Chosun, Woori currently operates a quick remittance platform with UnionBank, one of China's biggest commercial banks. Previously, this platform allowed Woori customers to remit USD 5,000 worth of fiat per day with an annual limit of USD 50,000 dollars. But new measures effective immediately will see remittances capped monthly at USD 10,000.
The quick remittance platform does not require customers to visit branches in order to transfer money abroad. And while Woori will still permit overseas remittances in excess of USD 10,000 to China, customers will now be obliged to come to branches and prove why they need to make transfers and will not be able to use the quick remittance platform to send these funds.
A bank spokesperson was quoted as stating that the new system would allow "employees to check suspicious transactions," and that capping the quick remittance service was "expected to prevent most suspicious transactions related to cryptocurrency."
Woori added that the move would "filter out a significant number of illegal transactions."
Other banks are yet to follow suit, but remittance limits – under current South Korean banking regulations – are imposed entirely at the discretion of individual banks.
_____
Learn more:
- 'Alarm' Rings as Crypto Trading Outpaces Stock Market in South Korea
- New South Korean Crypto 'Crackdown' not 'Bluster' as Banking Ties Strain
- Kimchi Premium Vanishes, then Returns as Bank Issues Appear to Have Hit Upbit
- More S Korean Exchange Customers in Nervous Hunt for their Crypto
- Crypto Moms Now Taking Bitcoin Buying Tips from their Kids
---