Fearless Ripple CEO Keeps Belittling Major Competitors
Disclosure: Crypto is a high-risk asset class. This article is provided for informational purposes and does not constitute investment advice. By using this website, you agree to our terms and conditions. We may utilise affiliate links within our content, and receive commission.
As potential new major competitors pop-up one after another and the old ones are overhauling their businesses, Ripple, a California-based blockchain startup focusing on the banking sector, tries not to show that the newcomers might weaken its positions.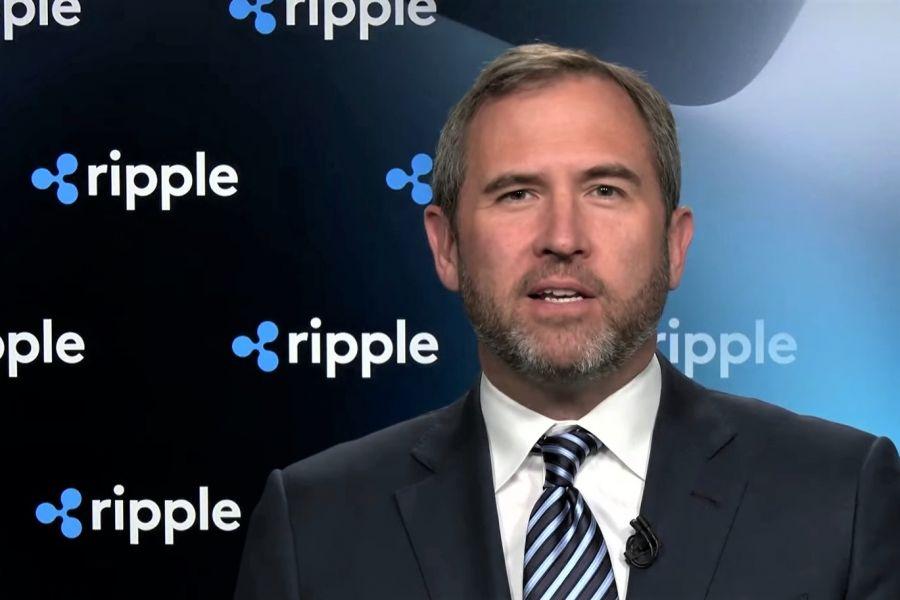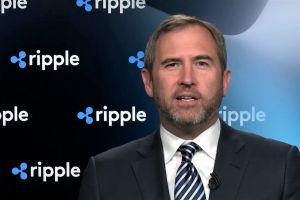 Brad Garlinghouse. Source: a video screenshot, Youtube, Bloomberg
When major investment bank JPMorgan decided to enter the blockchain world with its JPM Coin in February 2019, Ripple CEO Brad Garlinghouse said that he doesn't understand what problem that solves and that "JPM project misses the point – introducing a closed network today is like launching AOL after Netscape's IPO."
When giant payment card company Visa launched their long anticipated international digital identity system based on blockchain architecture, Visa B2B Connect, earlier in June, Ripple declined to comment.
And now, when social media giant Facebook and another 27 organizations announced their Libra project that might target the remittance business, where Ripple is also expanding, the CEO said that the rise of the competitors might even benefit them.
During Fortune's Brainstorm Finance conference on Thursday, Brad Garlinghouse showed that he was not worried. As a matter of fact, he said that this is going to be "the best week for signed contracts at Ripple ever", as the announcement of Libra will lead to business for Ripple, because "Facebook kind of came out and said 'we don't need Western Union anymore'". This means that more banks may consider using the xCurrent banking payment software and XRP coin for transferring money across borders. Also, banks may consider switching from the SWIFT (Society for Worldwide Interbank Financial Communication) software that is traditionally used for cross-border payments to some newer technologies to be able to compete in the market place.
As reported by Cryptonews.com, SWIFT says it isn't scared of blockchain and has been gradually overhauling its network over the past couple of years. Also, George Harrap, CEO of Bitspark, a bankless money transfer solution utilising blockchain technology, recently argued that the reason Ripple is not useful to Western Union (WU) is that "WU's system is better". "Some of this can be seen in the earlier sections about Xcurrent and Xrapid but essentially Ripple brings nothing to the table," he said.
Meanwhile, Garlinghouse reminded yesterday that Facebook did not launch a cryptocurrency, but wrote a whitepaper, and maybe in a year crypto Libra will be out. He also said he doesn't believe that there will be "one coin to rule them all."
"The industry has gone from illicit to speculation to utility—the entrance of huge tech and finance players speak to that change. But all digital assets should not be lumped together—you need to evaluate based on use case." @bgarlinghouse at @FortuneMagazine's #BrainstormFinance pic.twitter.com/NIbUgAT5Ed

— Ripple (@Ripple) June 20, 2019
He also discussed Ripple's deal with MoneyGram, which involves Ripple purchasing an 8%-10% stake in the major money transfer company. Garlinghouse said that "it was a big deal for Ripple and even a bigger deal for the cryptocurrency markets overall." But while the deal made MoneyGram's shares jump by 168%, it seemed to have had little effect on XRP. "There is a lot of noise", Garlinghouse says, "and I think it's really hard for people looking at these ecosystems to understand what is real and what is noise."
While some in the market do not look convinced it's all that good for Ripple, others have reacted quite positively to all the recent developments with Bitcoin, finding that competition will push Ripple to work faster and better.
I'll just say this from a business perspective. There is competition coming from all directions. People are afraid of what could happen. But the reality is competition is fantastic. It will drive Ripple to implement faster and more efficient. Competition lights the rocket fuel. https://t.co/WKMjnEjVvm

— CyPhlux (@CyPhlux) June 17, 2019
Senior analyst at trading platform eToro, Mati Greenspan tweeted quoting Garlinghouse saying during the Brainstorm Conference: "I don't think that there will be one crypto to rule them all. I own bitcoin and am long bitcoin", and Greenspan commented: "Quite a turnaround from [Brad Garlinghouse]. Great stuff!!", though others have pointed out he's held that position for a while now.
___________________________________________
___________________________________________
Ran NeuNer, CEO of Onchain Capital, a crypto investment and advisory business, also tweeted saying: "Ironically, I really believe that Libra was the best thing to happen to XRP!"
All of these "Ripple killer" statements are eerily similar to the "Bitcoin is dead" and "Ethereum killer" statements… when you're on top everyone is gunning for you. There WILL be competition. Ripple will be fine… and XRP doesn't care.

— Myster ⬡ E (@myster_EEEE) June 12, 2019
FB will be a threat to banks. They will rush to Ripple to survive and beat FB crypto. The more competition, the better it is for Ripple. XRP runs on Ripple's xRapid, which offers the most cost-efficient and fast option to transfer and liquidiate money. Also, FB will be a gateway pic.twitter.com/pIUvmYEZdi

— Komorebi.crypto (@Komorebi_Frisii) June 18, 2019
The third largest cryptocurrency by market capitalization, XRP, is up by more than 3% in the past 24 hours (14:46 UTC), almost by 11% in the past week and more than 11% in the past month.
XRP price chart:


Source: coinpaprika.com
---