FATF Wants Countries to Get Serious About Crypto Regulation, Mentions NFTs, DeFi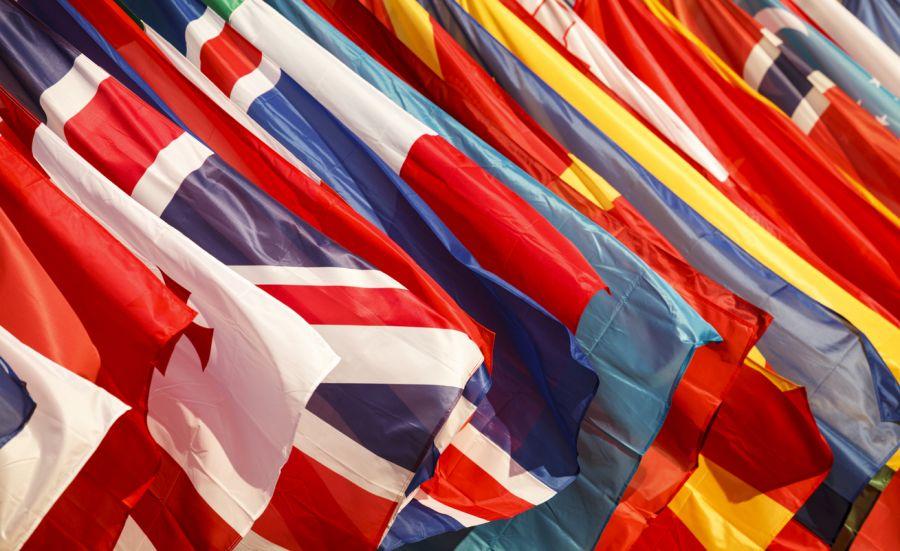 The Financial Action Task Force (FATF) is looking to ramp up the pressure on countries to adopt crypto regulations – and its updated guidance has made mention of non-fungible tokens (NFTs), decentralized finance (DeFi), peer-to-peer (P2P) trading, and stablecoins for the first time.
The FATF, which advises and polices governments' anti-money laundering and counter-terrorism financing for G7, the Organisation for Economic Co-operation and Development, and other multi-national organizations, issued a landmark set of guidelines in 2019, including the much-maligned Travel Rule crypto exchange reporting protocol. In a document released today, the FATF said that it had updated and improved its guidelines to "incorporate and supersede the 2019 guidance."
And while the body again underlined its commitment to the Travel Rule, and fired a warning, claiming that it had noted a "lack of implementation of the Travel Rule by jurisdictions." This, it stated, was "acting as [a] disincentive to the private sector to invest in Travel Rule solutions."
It advised businesses to take the initiative with compliance, writing:
"Regardless of the lack of regulation in the beneficiary jurisdiction, originating entities can require Travel Rule compliance from beneficiaries by contract or business practice."
In addition, the FATF added detail to its definitions of what a "virtual asset" and a virtual asset service provider (VASP) are, warning that "there should not be a case where a relevant financial asset is not covered by the FATF standards.
Stablecoins fall under particular scrutiny in the document, with the body essentially concluding that fiat-pegged tokens are by its definition either cryptoassets or "financial assets." It concluded that if tokens are ruled to be cryptoassets, they must be policed accordingly, and if they are judged to be financial products they "should be supervised according to that determination in the same manner as all other similarly categorized assets."
When it comes to stablecoin operators, it wrote that "a range of entities involved in stablecoin arrangements could qualify as VASPs."
On the subject of DeFi, the FATF appeared to suggest that many protocols are less "decentralized" than they might claim, explaining:
"It seems quite common for DeFi arrangements to call themselves decentralized when they actually include a person with control or sufficient influence, and jurisdictions should apply the VASP definition without respect to self-description."
Here are a few other key points from the updated guidance:
A section on NFTs is included, but seems somewhat preliminary, with mention that some NFTs may qualify as cryptoassets, but concluded that "countries should […] consider the application of the FATF standards to NFTs on a case-by-case basis."
DeFi apps themselves are not VASPs, but "creators, owners and operators or some other persons who maintain control or sufficient influence in the DeFi arrangements" may be – and may need to obtain operating permits accordingly. (Learn more: The DeFi Sector Is Breaking The Law - It's Time to Act)
On P2P trades, the body noted that such transactions can involve crypto-like "risks," and must be policed. It wrote: "While the FATF has not observed a distinct trend towards increased usage of P2P transactions so far, there remains the potential risk that more virtual asset transactions will move to P2P space to avoid regulations/supervision as more jurisdictions implement the FATF standards and regulate and supervise VASPs."
The FATF does not consider self-regulating industry bodies to be suitable enforcers.
There is a need for more "sharing and cooperation amongst" national "VASP supervisors."
____
Learn more:
- SWIFT-based FATF Rules Poor Fit for Crypto Industry, Says V20 Speaker
- Regulators are Coming for the DeFi Goose and Its Golden Eggs

- 'Don't Be Lulled' as European Commission Mulls a Crypto KYC Trap
- FATF Makes Small Crypto Platforms Easy Prey For Big Players

- Regulator is Like a 'Bulldozer' but Crypto is 'Resistant to State Control'
- Brace For 'Really Volatile' 6-12 Months in Crypto Regulatory Sphere - Novogratz
---