Facebook to Ramp up Payments Ahead of Diem Launch
The social media heavyweight Facebook is forging ahead with more Facebook Pay innovations ahead of the launch of its stablecoin project Diem (formerly Libra).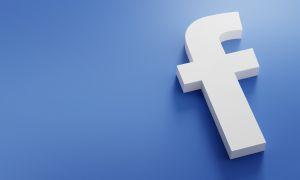 Per The Verge, the new Facebook Pay solution is to be expanded beyond the Facebook ecosystem, which includes platforms like WhatsApp, and onto third-party platforms. The move will begin with Shopify merchants, who will be "first in line to add the system on their sites, with others to follow."
The launch will take place in August.
Facebook has had to radically revamp its Diem plans after many of its major partners backed out of the project and the company itself faced major head from regulators and politicians the world over. But the company has instead responded by moving further into the payments space.
As previously reported, the social media giant has created Facebook Financial, which is headed by its blockchain lead David Marcus.
The firm had initially sought to develop the payments solution to keep users on its platform for longer periods of time, as well as those of its affiliates Instagram, Messenger, and WhatsApp. It is also hoping to prioritize the launch of payment solutions for WhatsApp in India and Brazil.
The firm has also been testing QR code-powered pay links for use with Facebook Pay. These would allow American users to send and request money from one another – and allow users to share Facebook Pay addresses while outside Facebook ecosystem apps.
Facebook wrote on its Facebook Pay website,
"Facebook Pay is being rolled out to a small set of countries and apps first, with the intention of bringing this service to more people over time."
Back in May, the Diem project announced a partnership with the United States-based crypto player and chartered bank Silvergate as part of what it termed a "strategic shift to the United States" – a big climbdown from its lofty former goals of essentially creating the first-ever truly global, tech giant-affiliated stablecoin.
Silvergate is set to issue Diem's token and manage the Diem group of firms' USD reserves. Diem has claimed it is still working on plans to develop a global payments network – and it appears that Facebook Pay could eventually become part of this ecosystem.
The group added that a "Diem USD pilot" was being prepared, although no tentative launch dates have yet been mentioned.
____
Learn more:
- Facebook's New Stablecoin Aims a 'Big Comedown' from Grand Libra Plans
- Facebook's Libra Has Changed. But It Still Might Be a Win for Bitcoin
- Why This Bitcoin-Believing Startup Bets on Facebook's Diem Instead
- From Libra to Diem: Association's New Clothes for 'Appropriate Autonomy'
- Prepare For 'Uncertain Future of Money' – US Intelligence Center
- Experts Warn of Tighter Policing Ahead for Stablecoins
---