Facebook to Be Quizzed by ECB & Central Banks + 8 More Crypto Briefs
Crypto Briefs is your daily, bite-sized digest of cryptocurrency and blockchain-related news – investigating the stories flying under the radar of today's crypto news.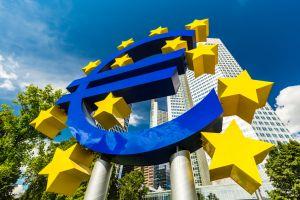 Regulation news
The European Central Bank (ECB) and the heads of a number of central banks will quiz Facebook over its forthcoming Libra token on Monday September 16, reports the Financial Times. The social network intends to operate Libra from Switzerland, but the bankers want to discuss possible financial stability risks associated with Libra.
Adoption news
South Korean clothing store aPM has suggested that it will soon enable blockchain-powered in-store payments. Per a report from Fn News, aPM has teamed up with a blockchain-specialist firm named Block72 for a project that will involve a "real-life cryptocurrency service," slated for launch in November. The clothing store – located in the busy Dongdaemun shopping district of Seoul – says it welcomes 10,000 visitors per day, 80% of whom are overseas tourists.
Cryptocurrency exchange news
Mexican exchange Bitso has warned that compliance with the latest central bank regulations could be prohibitively expensive for domestic exchanges. Mexican exchanges must fall into line with central bank rulings that come into effect later this month, or risk fines or even jail time. Per a report from Criptonoticias, Bitso said that the new rules require exchanges to maintain a structured corporate governance system, and hire compliance and information security officers – a massive financial burden for exchanges, many of which are SMBs.
Funds stolen in the Zaif hack of 2018 have ended up in 20 different countries and "hundreds of thousands" of different accounts, per police in Osaka, Japan. Nikkei reports that the hackers are trying to cover their traces by using a number of overseas wallets and exchanges.
Canadian bitcoin exchange Bull Bitcoin joined the Liquid Network, developed by major crypto company Blockstream, Bull Bitcoin CEO Francis Pouliot revealed during the Baltic Honeybadger conference in Riga this past weekend. Liquid is an inter-exchange settlement network connecting cryptocurrency exchanges, market makers, brokers, and financial institutions around the world.
Hodl Hodl, a peer-to-peer bitcoin exchange, plans to open-source their code of their smart contracts next year, which would allow interested parties to use the code to launch their own trading platforms, the company announced at the same event.
Investment news
Square Crypto, the cryptocurrency-focused division of U.S.-based major payments company Square, led by Twitter CEO Jack Dorsey, announced a USD 100,000 grant to BTCPay Foundation in support of BTCPay Server. It is a censorship-resistant self-hosted, open-source cryptocurrency payment processor that enables users to accept bitcoin and LN payments. This is "the first of what will be many grants to support open-source bitcoin projects," according to Square Crypto.
Coinme, a U.S.-based provider of cryptocurrency kiosks, raised USD 1.5 million from Ripple's Xpring and Blockchain Finance Fund. The company said it will use the fresh capital to obtain additional licenses to operate nationwide in the U.S. and expand to unspecified international markets.
---