Exchanges Reopen Centers to Cater for Older Crypto Customers
South Korea's biggest crypto exchanges are tentatively reopening their bricks-and-mortar customer centers – seemingly driven by a rise in older would-be investors who would rather get tips on crypto buying on a face-to-face basis than via smartphone or PC apps.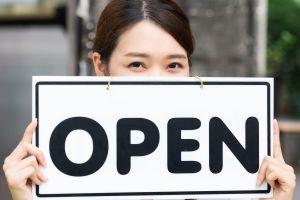 Per Chosun and Joongang Ilbo, the market-leading trading platform Bithumb has announced that it will be opening its flagship Seoul customer center in the affluent Gangnam District of the capital. The center had been closed to customers during the coronavirus pandemic.
However, the exchange now feels it has enough in the way of mitigating measures to offset any potential virus transmission risks – and has this week reopened for business.
Chosun carried a Yonhap news agency photograph of an older-looking South Korean man, wearing a face mask, having his temperature checked by a member of Bithumb staff, who was also wearing a facial covering.
Joongang, meanwhile, quoted a Bithumb spokesperson as saying,
"As the spike in cryptocurrency interest has begun to generate interest among higher-age customers, this age group has requested more face-to-face inquiries."
Rival exchange Coinone has also reopened its own offline customer service center in Seoul's Yongsan District. The exchange had closed the office in mid-2019 due to low visitor numbers. But a skyrocketing number of South Koreans – including a large swathe of the over-70s and crypto moms are growing increasingly eager to invest, or learn how to buy tokens.
One 70-year-old previously told Cryptonews.com that older South Korean often lack the IT skills to invest – although the willingness to trade appears to be very real in many cases.
One investor, in particular, has been particularly eager for exchanges to reopen. Joongang told the heartwrenching tale of a token enthusiast who – around three years ago – bought just under USD 200 worth of dogecoin (DOGE). After the crypto winter of 2018, the investor had all but written off the investment as a loss. But following the token's recent surges, the investor has been keen to trade in the fast-appreciating tokens, which are now worth some USD 13,350.
The one snag, however, is that the exchange the investor used to buy and store the tokens appears to have closed its own doors, both online and offline, in 2019 – and does not seem to be one of those looking to reopen this month.
____
Learn more:
- Police: Suicide Linked to USD 180,000 Crypto Losses
- South Korea's Ruling Party, Regulators at Odds over Crypto Policy
- Upbit Introduces Daily Limit on Deposits as 'Self-Regulation Begins'
- Take My Fiat but Don't Sell My Crypto, Plead Millionaires after Tax Bust
- Young & Angry Voters Warn Politicians Over Crypto Crackdown
- More S Korean Exchange Customers in Nervous Hunt for their Crypto
---