Ex-BitTorrent Staff Allege Violence at Tron from Boss Justin Sun
Two former BitTorrent employees are suing Tron (TRX) for USD 15 million alleging they witnessed workplace violence, were harassed into product launches, and experienced wrongful dismissal.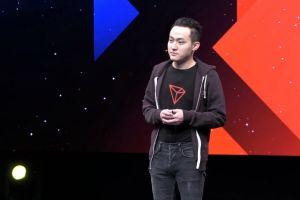 The allegations were made in a lawsuit filed against Tron, its founder Justin Sun and Cong Li, the lead engineer of the Tron Foundation and BitTorrent.
The lawsuit was filed in California in October 2019, but was made public last week.
Tron responded by issuing a statement – and was quoted by media outlet CoinDesk as stating that although it could not comment on "pending litigation, "what we can tell you is that our customers, employees and the Tron community are extremely important to us."
The plaintiffs are former BitTorrent engineers Richard Hall and Lukasz Juraszek. Hall says he was bullied into fast-tracking BitTorrent software releases to meet Tron roadmap targets and provided what he alleged are chat app messages from Li and Sun as evidence.
Perhaps more worrying are the allegations of workplace violence, with Juraszek claiming he witnessed Li attacking an unnamed manager.
Per the legal document, Juraszek claimed that he "saw two sets of shoes under a conference room door and then heard a loud commotion coming from the room." This was followed by the sound of "what seemed like a punch, slap or a strike of a hand." Juraszek says that the manager was left with a "red face" and "glossy" eyes after the alleged attack.
Juraszek also claimed that Sun slapped Li on at least one occasion and was not disciplined for the assault.
The plaintiffs claim that Sun and Li verbally intimidated and bullied employees – both in-person and online via group chats.
And the plaintiffs further claimed that their warnings about possible third-party copyright issues and child pornography risks were ignored.
In addition to damages, plaintiffs say they want the American government to investigate possible labor law violations.
Tron, Sun and Li have issued a legal response to the allegations, claiming that the plaintiffs' allegations lack factual substance. Tron's lawyers claim that the court lacks jurisdiction on the case, and claims the dismissals were both above-board. Tron also demanded that Hall and Juraszek pay the company's legal costs.
__
Learn more: Police Hit CEO of 'Top 3' South Korean Exchange with Assault Wrap
---