Ethereum, XRP, and Other Altcoins Are in 'Proving Phase,' says Novogratz
Disclosure: Crypto is a high-risk asset class. This article is provided for informational purposes and does not constitute investment advice. By using this website, you agree to our terms and conditions. We may utilise affiliate links within our content, and receive commission.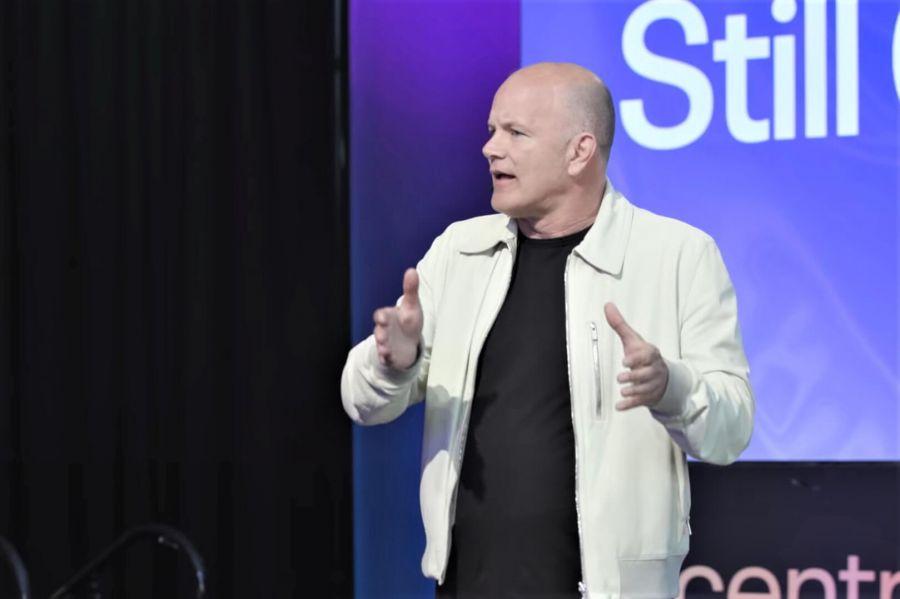 Many cryptos, including XRP and Ethereum (ETH) are still in the 'proving' phase, says prominent Bitcoin (BTC) bull, Mike Novogratz, adding that these coins aren't going to "succeed as solely a store of value as BTC has taken that lane."
While BTC is a hard asset, having found its place as "a weapon in macro portfolios as digital gold," writes Novogratz in a Twitter thread, other cryptos are venture bets that will obtain a lasting value only if they become a useful product. Ethereum "might be the trust level people build on. If it does, it's a great bet."
XRP has its own "fervent community," mostly in Asia, but has a large supply – c. 57% – to absorb, he says. The price of the third coin by market capitalization will be determined like all prices: it will rise if there are more buyers than sellers, in combination with the company being in control. "The company needs to distribute in a rational way at the same time building a real and scalable use case. I hope they do," concludes Novogratz.
This doesn't come out of nowhere, nor is it just an observation the author thought deserves a public comment.
The BTC bull started today's Twitter thread by prefacing that Galaxy Digital, the merchant bank dedicated to digital assets founded by Novogratz, is "a big investor in Ripple Labs," and that he'd like to see them do well. According to a public document from November 2019, Galaxy has invested USD 23.8 million into Ripple. He also compliments Brad Garlinghouse, saying that he has done "a great job" as Ripple's CEO.
However, Novogratz apparently wanted to address a somewhat controversial episode that occurred yesterday, following an article published by Coindesk, which claims to have obtained a recording from TD Ameritrade's National LINC 2020 conference in Orlando, USA, last week, in which he allegedly said to a group of financial advisers that Ripple owns XRP 60 billion and compared the coin to a situation where a company continuously sells its shares, suggesting that Ripple will have an underperforming year. "When I'm buying a stock, if I know [someone's] selling USD 10 billion-worth of it at some price, it makes me less excited to buy the stock," he allegedly commented. As reported in January, Ripple reduced sales of XRP from its escrow fund last quarter when it secured USD 200 million in funding.
Garlinghouse had fired back promptly, pointing at Novogratz's past inaccurate predictions.
Further explaining, Novogratz said in his thread that he made a comment on the XRP underperforming BTC last year "because Ripple owns a lot of them. I have been almost solely long BTC for the past 15 months." He continued saying that this year the broader altcoin market, XRP included, has outperformed BTC. In the past 30 days, XRP is up by 28%, ETH – 45%, while BTC – 22%.
Many have also pointed the dangers of comparing XRP to shares given Ripple's ongoing case in which the company is accused of selling unregistered security, which they've repeatedly denied and are attempting to have the entire case dismissed.
Meanwhile, we discussed the accuracy of Novogratz's predictions before, and he has just made another one – once BTC is USD 10,000, we're "off to the races."
In the meantime, Ripple is currently (9:30 UTC) trading at USD 0.28. It's gone up 0.41% in a day, 19.16% in a week. This is compared to BTC's c. 3% in a day and week. ETH has performed the best of the three: 8.36% in a day, 18.29% in a week.
---