ErisX Wins BitLicense, Bitcoin Trading Booms on Silvergate & Square + More News
Crypto Briefs is your daily, bite-sized digest of cryptocurrency and blockchain-related news – investigating the stories flying under the radar of today's crypto news.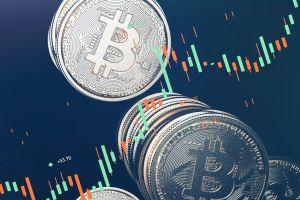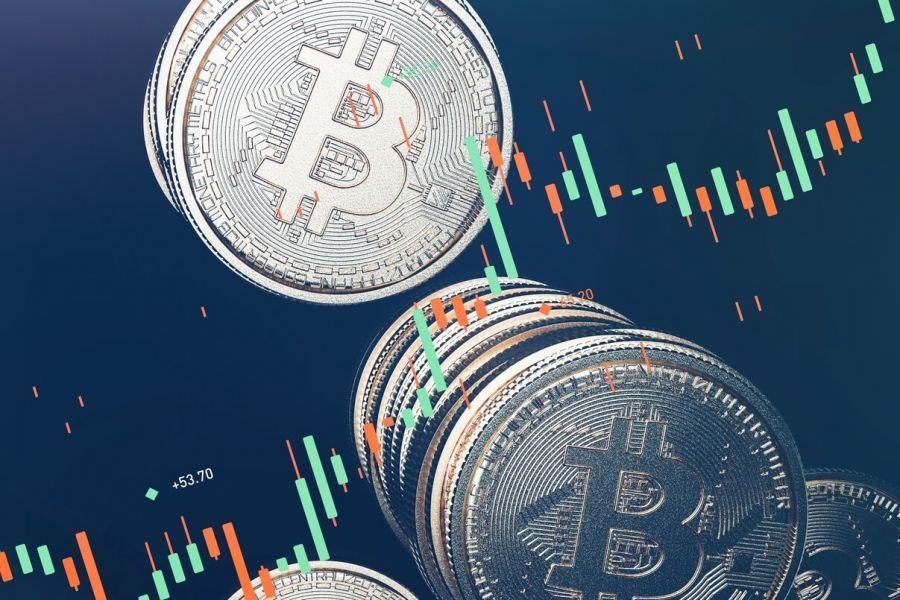 Exchanges news
Crypto adoption news
Crypto-friendly Silvergate Bank has reported a 75% increase in Bitcoin (BTC) trading volume on the Silvergate Exchange Network (SEN) in the first quarter of 2020. Digital currency fee income rose 92% to USD 1.7 million as compared to the first quarter in 2019. Additionally, according to an transcript filed with the US Securities and Exchange Commission (SEC), SEN's BTC transaction volume increased 118%, with more than 31,000 transactions.
Publicly traded fintech company Square saw Q1 2020 becoming the first quarter in which BTC revenues surpassed all other revenues on its Cash App. Per the shareholder letter, Cash App revenue was USD 222 million, up 98% year over year. However, it brought USD 306 million in BTC revenues, while it generated a gross profit of USD 7 million in the first quarter of 2020. This, says Square, is due to an increase in transacting active BTC customers and growth in customer demand as a result of the decrease in BTC price.
Dash (DASH) digital currency has partnered with AnkerPay, South Africa-based cryptocurrency payments and ATM company. According to the press release, South African users can now buy or sell Dash through the ATMs or wallets and spend it at participating merchants in the country, as well as use Dash to buy goods and services online. The partners will also be developing remittances to South Africa and other regional markets from the UK and Europe.
Blockchain news
Guangzhao has become the latest major Chinese city to outline its blockchain plans for the next two years. Per an official release, published by East Money, Guangzhao authorities have pledged to support joint-venture efforts between major local enterprises, government agencies, universities and research institutes, who will co-build blockchain laboratories and new research and development centers. The city also wants to adopt blockchain technology to cut down bureaucratic processes, with blockchain-powered children's school enrollment, medical services and automobile license solutions all slated to roll out by 2022.
Blockchain-based social marketplace CoinLinked has made its debut today, founded by Jenny Q. Ta, a Wall Street veteran, entrepreneur, and the creator of VCNetwork.Co, a platform connecting VCs and startups. According to the press release, CoinLinked doesn't require merchant integration, enabling users to buy any product from any website with cryptocurrency, stablecoins, and fiat, while the merchants are paid in the local fiat.
Tax news
Cryptocurrency tax and accounting software company Verady has announced two Ledgible platform clients: Blockchain.com, which claims to have 48 million wallets in 140 countries with over 100 million transactions to date, and Algorand (ALGO), which built an open source, permissionless, proof-of-stake blockchain protocol. The press release also states that Ledgible will be integrating ALGO into its software, to enable all holders to have integrated accounting.
Dapps news
DappRadar, a Lithuania-based dapp (decentralized application) analysis platform, has reported that the overall dapp activity was up 7% month-on-month in April 2020 to an average of 56,507 daily active unique wallets. Furthermore, the overall USD value dropped 31% month-on-month in April to USD 1.8 billion, while the biggest change was the hit to Ethereum DeFi and exchange dapps as a result of uncertainty arising from COVID-19. Combined, these categories saw a 52% drop in value transacted compared to March, says the report.
Investment news
Crypto investment app Abra has received USD 5 million in funding from the Stellar Development Foundation. Per the press release, the investment will facilitate Abra's integration with Stellar as its blockchain back-end and Abra's expansion of financial services that will soon launch many new products.
Libra news
The Libra Association has appointed Stuart Levey as its first CEO. Per the emailed press release, Levey is currently serving as Chief Legal Officer of HSBC, a financial institution with a presence in 64 countries and territories. Before joining HSBC, he served as the first Under Secretary of the Treasury for Terrorism and Financial Intelligence during the Bush and Obama Administrations.
Crime news
South Korean financial regulators say that new evidence shows that pre-2018 crypto-powered money laundering was rife. Per Digital Today, a previously unseen report from the regulatory Financial Intelligence Unit has claimed that some 519,908 crypto transactions conducted in South Korea in 2017 were flagged as "suspicious," factors that led it and Seoul to pursue a partial crypto crackdown in 2018.
---