Door Opens for South Korean Crypto Exchanges Fearing Forced Closures
Smaller South Korean exchanges may find a way to survive the promulgation of a new crypto act later this month that requires all trading platforms to abide by real-name banking procedures.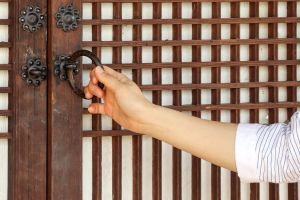 As previously reported, only the "big four" crypto exchanges – Upbit, Bithumb, Korbit, and Coinone – currently have real-name, social security number-authenticated banking contracts in place with domestic banks. And negotiating banking deals appeared to be beyond the capacities of smaller exchanges – a fact that led the head of Bithumb to speculate back in January that there would only be some "four to seven" exchanges left standing after a six-month grace period expires in late September.
But per Newsis, the regulatory Financial Services Commission has recently opened the door for smaller exchanges to find a workaround to the thorny issue of banking – by ensuring they classify as "virtual asset businesses that do not perform virtual asset-to-fiat exchanges."
This in essence appears to mean that provided they find officially sanctioned ways to keep their own funds separate from customer holdings, crypto exchanges without banking deals could indeed continue to operate beyond September.
Workarounds include using third-party crypto custody providers. An official at the Foblgate exchange was quoted as stating that their trading platform had signed a deal with American crypto platform Gemini's custody arm.
Domestic banks, meanwhile, have been developing their own crypto custody business operations, with a view to providing services to crypto exchanges and other crypto-keen businesses. These may also play a role.
The issue of security is another sticking point for some smaller exchanges. The new rules state that all crypto exchanges must have Information Security Management System (ISMS) certification from the government-run tech agency the Korea Internet & Security Agency (KISA). The KISA review process is notoriously stringent, and covers 104 standards involving information protection management and protocols.
However, some of the larger "chasing pack" exchanges appear to be a step ahead of the curve in this regard. GOPAX, Hanbitco and Cashierest have all already obtained ISMS certification, while Foblgate has completed its own process with KISA and is awaiting the results of the agency's review.
Other exchanges including Coredax and GDAC were quoted as stating that they have recently signed deals with internationally recognized Anti-Money Laundering/Combating the Financing of Terrorism (AML/CFT) service providers – an indication that they too are hopeful of meeting the September deadline.
In addition to the above, exchanges will have to prove to regulators they have properly qualified staff in key management, security, and decision-making roles.
___
Learn more:
- Crypto Exchanges Scale, But Outages Likely To Remain A Fact Of Life
- Crypto Exchanges to Spend 2021 Focusing on DeFi, UX, and New Services
- Crypto Industry Wins More Time For FATF Travel Rule
- Decentralized Exchanges Set To Accelerate in 2021
---