Don't Get Too Excited About Crypto Mom's ICO Plan, Lawyer Warns
An audacious proposal from the American Securities and Exchanges Commission (SEC)'s so-called "crypto mom" Hester Peirce to end the nation's initial coin offering (ICO) impasse could come to naught, warns a crypto lawyer.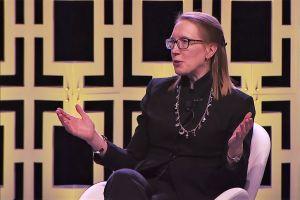 Peirce told attendees at a blockchain event earlier this week about plans to set up a "safe harbor" for token issuers – a three-year grace period in which ICO operators could prove to the commission that their tokens do not classify as securities.
All securities in the USA are subject to regulation under much-maligned legislation that dates back to the early 1930s.
But Fortune quotes Valerie Dayiha, a lawyer at Perkins Coie, as stating that all four of Piece's fellow commissioners are unlikely to back the new proposal.
The lawyer stated that the SEC "has no formal process underway to revise its regulations," and noted,
"This is really one commissioner giving her personal thoughts in a speech."
Many in the crypto industry met Peirce's comments with enthusiasm, including the American Blockchain Association, who wrote,
"Commissioner Peirce's proposal is a promising first step […] and the Blockchain Association thanks her for her efforts to address this issue."
But Dayiha hinted that rather than focusing on the recent comments made by Pierce, who is due to step down from her current SEC post in June this year, analysts would do better to look at the way the regulator is dealing with Telegram. The chat app operator's own ICO appears to have been all but derailed by regulatory intervention.
Dayiha said,
"A lot is riding on the Telegram enforcement action. The fact [that] they're going forward with this litigation speaks clearly to the position of the Commission."
However, the lawyer added that judicial decisions were likely to have more impact on the industry than the SEC's stance – adding that observers would do well to focus "on the courts."
---