Dogecoin At The Top 10 Gate as Cuban, Musk Stoke Social Media Flames
Dogecoin (DOGE) is on the march again – and some familiar faces have taken to (where else?) Twitter to potentially provide more fuel as the meme-themed coin builds up a head of steam.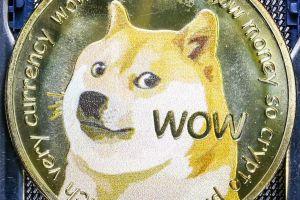 The token has broken back into the top 10 cryptoassets by market capitalization today, before leaving this club again.
At 08:30 UTC, DOGE, ranked 11th, trades at USD 0.135, correcting from its new all-time high of USD 0.14, reached a few hours ago. The price is up by less than 1% in a day. It rallied by 129% in a week and 6,753% in a year.
DOGE price chart: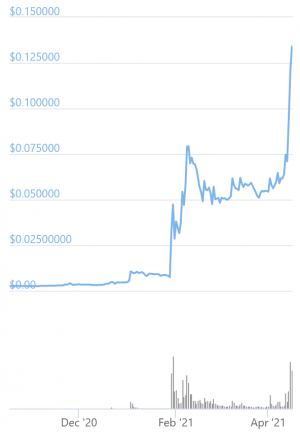 Amid the dogecoin hullabaloo, prominent crypto advocate Ryan Negri quipped on Twitter that considering "how crazy DOGE" had been, the likes of Dallas Mavericks owner and recent crypto bull Mark Cuban and Tesla chief Elon Musk "have been really quiet."
But Cuban took the bait and responded that Mavericks sales in DOGE had "increased 550% over the past month," adding "We have now sold more than 122k DOGE in merchandise!"
And with a crowd-pleasing final flourish, he added,
"We will never sell 1 single DOGE ever. So keep buying!"
Skeptics will point to Cuban's earlier statements on DOGE as an indicator of just how serious or otherwise he is on the token. Last month, when he announced that his franchise would start accepting DOGE as part of a partnership deal with BitPay, he stated,
"We have chosen to […] accept dogecoin as payment for Mavs tickets and merchandise [...] because sometimes in business you have to do things that are fun, engaging and hopefully generate a lot of PR. So we will take dogecoin, today, tomorrow and possibly forevermore."
But Musk has also broken his silence. The man who once was named as the "CEO of dogecoin" returned to Twitter to post a dogecoin-themed picture with a moon reference, much to the delight of legions of DOGE-lovers on the platform.
On Reddit, the r/cryptocurrency sub was distinctly divided on the matter. One opined that they "still wouldn't go near it," if it hit the USD 0.5 mark, but were "happy for everyone who made gains."
Other DOGE investors claimed they were waiting for the coin to hit USD 0.5 before selling, while another lamented:
"I am just sad I didn't buy more DOGE at USD 0.05."
___
Learn more:
- DOGE's Rally Has Revived Dogecoin Development, But For How Long?
- Novogratz Brands Dogecoin a 'Joke,' Tells Mark Cuban to Steer Clear
- Crypto ATM Provider CoinFlip Adds Dogecoin, 'Validating Its Legitimacy'
- Are GameStop-Style Surges In Crypto Any Different From Old Pumps & Dumps?
---