Digital Yuan Recipient Says Chinese CBDC Is 'Just Like Using Alipay'
Many of the recipients of the recent digital yuan giveaway have spoken out to news agencies and on social media as the first non-testbed users of the forthcoming central bank digital currency (CBDC) start spending their tokens – with some stating that using the token is "no different" from using conventional e-pay platforms.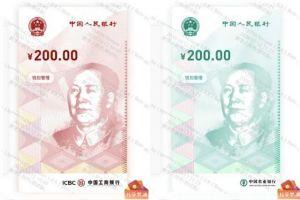 Per media outlets Xinmin Evening News (via NetEase) and Caijing, a whopping 1.91 million eligible residents of the Luohu District of Shenzhen applied to receive digital "red envelopes" via text message from four state-run intermediary banks, including the China Construction Bank.
50,000 received payouts worth just under USD 30, with a drop rate of under 3%.
Xinmin quoted a recipient as stating,
"Using the digital yuan is not really different from using popular [e-pay] apps such as WeChat Pay and Alipay. But the digital RMB app is relatively simple and only really functions as a wallet, showing you records of your spending and so on, without any other unnecessary functions."
The tokens are the brainchild of the central People's Bank of China (PBoC), which is using four state-run commercial banks to help it distribute the digital RMB.
A Weibo user named Hu Xiaoxiao took to the net to claim "I got it!" – and posted an image of the contents of the winning envelope. The contents include four depictions of the 200 yuan giveaway, color-coded to represent the four banks taking part – and all emblazoned with the PBoC logo. Users are prompted to click on the image representing the bank they wish to use in order to redeem their giveaway.
Doing this navigates them to seemingly identical wallet services run by the four banks – granting users access to digital yuan wallets. These wallets feature QR codes that allow recipients to pay at 3,389 participating outlets in the district that "have completed the digital RMB system transformation process" in Luohu District, both media outlets stated.
The outlets include shopping malls and supermarkets, as well as department stores, bookstores, and pharmacies.
A number of Weibo posts, including one from a user surnamed Tan, show that the text message images are watermarked with text that reads: "Version 1.0.8.1 Beta."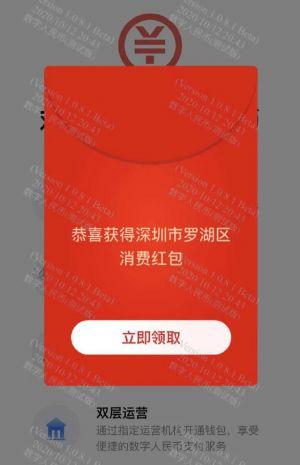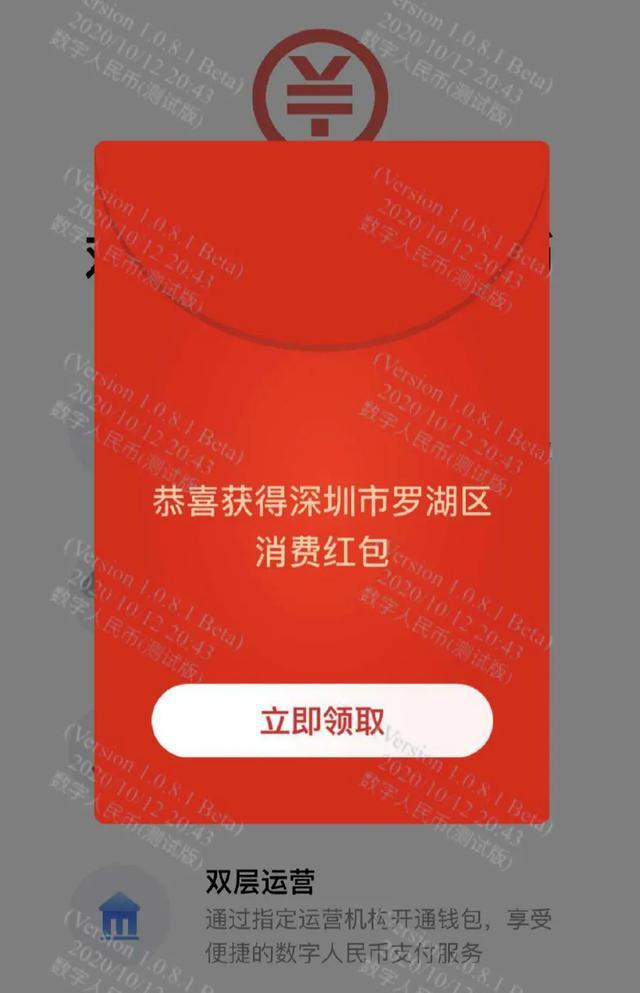 However, as reported, Alex Gladstein, Chief Strategy Officer at the Human Rights Foundation, warned that this digital yuan airdrop is a "hell of a way to kickstart a nextgen spyware currency."
___
Learn more:
Don't Take Your Privacy For Granted As Regulators Get Anxious About Crypto
Digital Yuan Testers Spent USD 52 On Average Per Transaction
It's Official: China's Digital Yuan To Target US Dollar Dominance
---