Deutsche Bank Strategist Bullish on Bitcoin, But JPMorgan Boss Still Unmoved
A Deutsche Bank strategist has expressed another hopeful-sounding sentiment about bitcoin (BTC) – but it looks as though not everyone in the conventional financial world has been sold on the crypto dream, with the head of JPMorgan still expressing doubt about the role of unregulated tokens in the sector.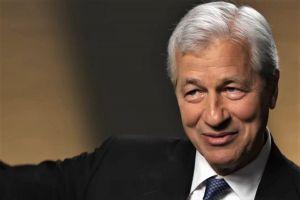 In a note shared with Cryptonews.com and co-authored by Jim Reid, a Research Strategist at the German banking giant, Reid wrote that since positive news had broken regarding the apparent efficacy of a number of potential coronavirus vaccines, bitcoin was seemingly "creating momentum of its own" in the markets.
Reid also wrote, in conjunction with co-author Henry Allen, a Research Analyst at Deutsche Bank, that BTC may have become a serious contender to gold – even edging out the commodity in many instances. Reid and Allen wrote,
"There […] seems to be an increasing demand to use bitcoin where gold used to be used to hedge dollar risk, inflation and other things."
Total return performance of major global financial assets from Nov 6-17 (in local currency):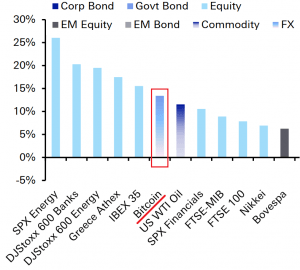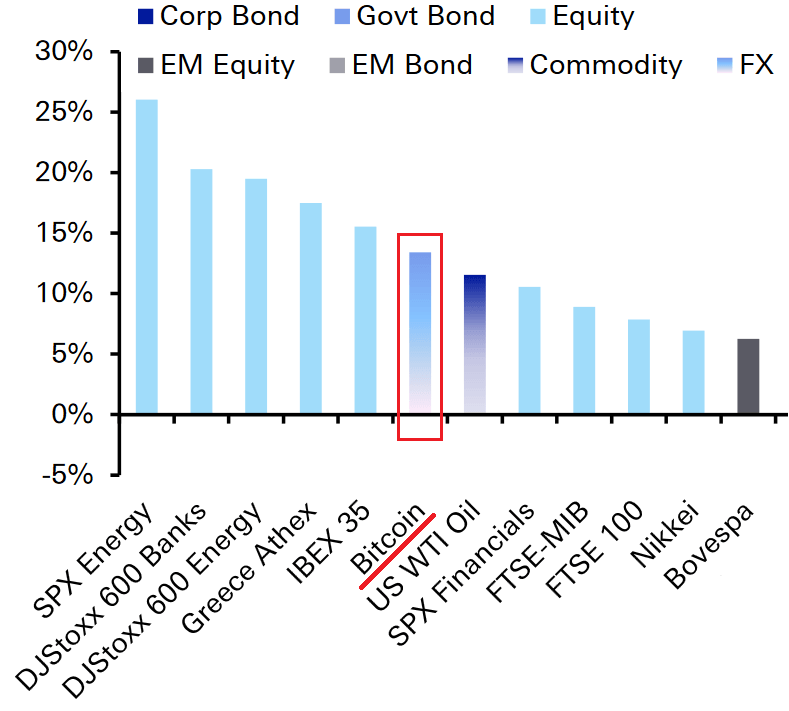 Reid's bullish-sounding BTC comments came five months after he made a claim in an earlier report for the bank that gold was losing its luster as a hedge against government-issued money.
In July, he labeled fiat as a "passing fad" in the long-term money story and opined that "many commodities" were "difficult to recommend on a buy and hold basis," stating that "most underperform inflation over the long run."
Meanwhile, JPMorgan's CEO Jamie Dimon is still not convinced.
Yesterday, speaking at a New York Times-arranged event, Dimon, a famous BTC skeptic, despite the fact that his company has released its own JPM Coin and analysts at the bank publish bullish reports on BTC, said that he had not changed his mind about bitcoin.
He added,
"I'm a believer in cryptocurrency [that is] properly regulated and properly backed. Bitcoin is kind of different and that's not my cup of tea. […] I'm not really interested in bitcoin."
He added that in his experience "the government can regulate whatever they want and whenever they feel like it." If bitcoin gets bigger, he stressed, "it will be regulated."
Meanwhile, earlier this week, another BTC skeptic, Ray Dalio, the billionaire founder of Bridgewater Associates, said that he "might be missing something about Bitcoin so I'd love to be corrected."
At pixel time (11:51 UTC), BTC trades at USD 17,666 and is down by 2.6% in a day, trimming its weekly gains to less than 12%. The price rallied by 49% in a month and 114% in a year.
___
Learn more:
10 Superstar Traditional Investors Who Have Endorsed Bitcoin
Is It Still News? More Mainstream Investors, Strategists Enter Bitcoin House
Mexican Billionaire and GOT Actress Buy Bitcoin – and Want the World to Know
Central Banks' Renewed Gold Hunger Shows Need For A Hedge
Response to Ray Dalio: Banning Bitcoin Is a 'Game of Whack-a-Mole'
---