DENT Claims it Made First International Phone Call, Token Jumps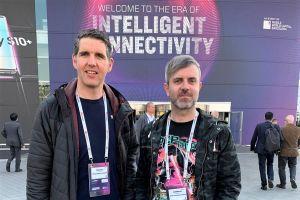 Hong Kong-based virtual telecom company DENT Wireless, that is building its ecosystem on the Ethereum blockchain, has just announced that they have made the "first-ever international phone call" with their new beta app. Additionally, the company announced that their service will be released for calls in 50 countries during the next two weeks.
The company tweeted:
BOOM! 💥 First-ever international phone call with the new beta #DENT App happened today! DENT World-Telco to be released in the next 2 weeks for calls in 50 countries, stay tuned! #dentcoin #btc #bitcoin #eth #ethereum #eSIM #GSMA #cryptocurrency #crypto #eth #5g #bnb #blockchain pic.twitter.com/gcnPieWDKr

— DENT (@dentcoin) March 15, 2019
The company has not published any other information. However, this was enough for a rally.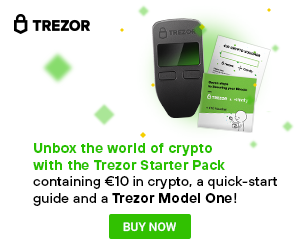 The price of the DENT coin has jumped after the news, with a total increase of 10% in the past 24 hours as of the time of writing (UTC 4:13 PM.) Comparatively, the coin had remained fairly stable over the past month, with this boost being the biggest it has experienced in this time frame.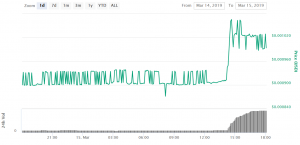 DENT Wireless was not available for immediate comment.
DENT aims to build a global marketplace where everyone gets an opportunity to purchase and sell units of unused mobile data. The company operates the Ethereum blockchain powered Global Mobile Data Exchange, where "anyone can buy, sell or donate mobile data using DENTs as global currency."
The company claims that they already have 12 million users and the app has 151 operators in 45 countries live.
"Blockchain is giving us a robust transaction platform as a foundation for the DENT marketplace. With our easy-to-use apps normal mobile users will find the data package they need easily," Tero Katajainen, CEO and Founder of DENT Wireless LTD, states on the project's website.
According to their whitepaper, DENT aims to turn an unused USD 4.8 billion worth of data per month into a whole new economy. The DENT token powers the platform, providing access to worldwide telecom carriers. DENT is an ERC20 token, which gives it smart contract functionality and enables users to buy and sell their data.