Delistings: More S Korean Exchanges 'Clear Out' Low-performing Cryptos
It seems that a "token clear-out" is getting traction as more South Korean exchanges look to delist under-performing cryptocurrencies.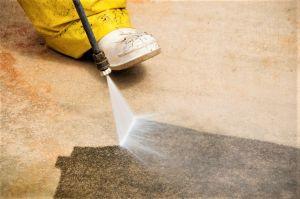 Huobi Korea has become the latest exchange in the country to announce it will implement a new delistings policy. The company says it will assess the tokens it lists according to five criteria: transparency, legal compliance, marketability (transaction volumes), business integrity and reputation. The exchange did not mention which of 191 token listed on this platform might be delisted.
As previously reported, the country's four biggest exchanges – Upbit, Bithumb, Coinone and Korbit have all recently unveiled detailed delistings policies. But Huobi Korea's move is significant. The exchange is a relative newcomer in South Korea, has major capital backing from Huobi Global, and is one of the exchanges leading a chasing pack behind the "big four."
Huobi Korea is ranked 60th by trading volume (USD 60 million, according to coinpaprika.com).
Blockchain business consultant Lee Jong-cheol told Cryptonews.com, "If Huobi Korea is following suit with Upbit, Bithumb and the rest, you can be pretty sure other exchanges will too, in due course."
Lee added that increasing pressure may have been put on exchanges to fall into line. He stated,
"I'm not sure if this is back-door government regulation taking its toll, but it looks like we are seeing a gradual clear-out of tokens at exchanges in South Korea. If you look at other countries like Japan, regulators and self-regulating bodies have made it increasingly hard for smaller tokens to get listed – or stay listed – if questions are being asked about them."
Per a report from Ilyo Seoul, Huobi Korea's CEO Park Si-duk said,
"We have introduced a strict system of delisting that will let us put investors first and create a safe trading environment. Huobi Korea will continue to explore projects with future value through a variety of listings programs. We will do our utmost to promote safe transactions."
---