Cuban President Talks Possible Adoption of 'Convenient' Crypto
The Cuban government is mulling crypto adoption as a means to fight back against financial turmoil, with crippling sanctions and the coronavirus pandemic fallout taking a heavy toll on the nation's economy.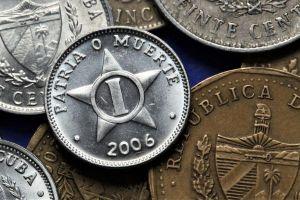 Last month, the Congress of the Communist Party of Cuba (PCC) – the country's central policy-making hub – put forward proposals that would involve studying how crypto could help dig the country out of its financial hole. As previously reported, a proposal was put forward at a key party meeting that suggested decision-makers begin "studying" the use "of cryptocurrencies in the economy" in a session on April 19.
And it now appears that this proposal has gained tractions: The news agency EFE reported that President Miguel Díaz-Canel is now preparing to brief the nation on developments in a forthcoming televised address.
However, Díaz-Canel has already talked about possible crypto adoption plans in a "virtual meeting" with regional governors and senior politicians.
Periodico Cubano added that the President had spoken of the "convenience of using cryptocurrencies [as part of] the national economy" in the online session, with state media correspondents in virtual attendance.
He also spoke of his will to "keep informing the public" about "decisions made regarding the use of currency," but stopped short of giving further details.
Cuba has been hit by a spate of crypto-flavored multi-level fraud scams in recent months, ad the President also made reference to these – adding that "investment pyramid schemes" were "not promoted or endorsed by the Cuban state."
The government has made a similar proclamation about crypto adoption in the past, although this does not have appeared to amounted to much in terms of real-world policy changes. Back in 2019, the nation's Minister of Economy and Planning was quoted as stating,
"We are considering studying the application of [cryptocurrencies] in national and international commercial matters […] Measures of this type can allow us to move forward. [...] We have to look for alternative means to solve economic problems."
____
Learn more:
- Cubans Turn to Bitcoin Remittances with 25% Commission to Beat Blockade
- Mercado Libre Embraces Bitcoin Pay – Which its CEO Wrote Off Last Year
- More Users Flock to Crypto in Argentina, Peru
- Colombia's Banco de Bogotá Begins Crypto Pilot
---