Crypto Market Sentiment Improves, Is Highest In A Month
Disclosure: Crypto is a high-risk asset class. This article is provided for informational purposes and does not constitute investment advice. By using this website, you agree to our terms and conditions. We may utilise affiliate links within our content, and receive commission.
Crypto market sentiment is soaring as its combined moving 7-day average sentscore for the top 10 coins is reaching new short-term highs near the positive zone – a move not seen since the beginning of summer. This week, it stands at 5.77/10, compared with the last week's neutral score of 4.94, and the highest score this summer, 5.87, seen more than a month ago.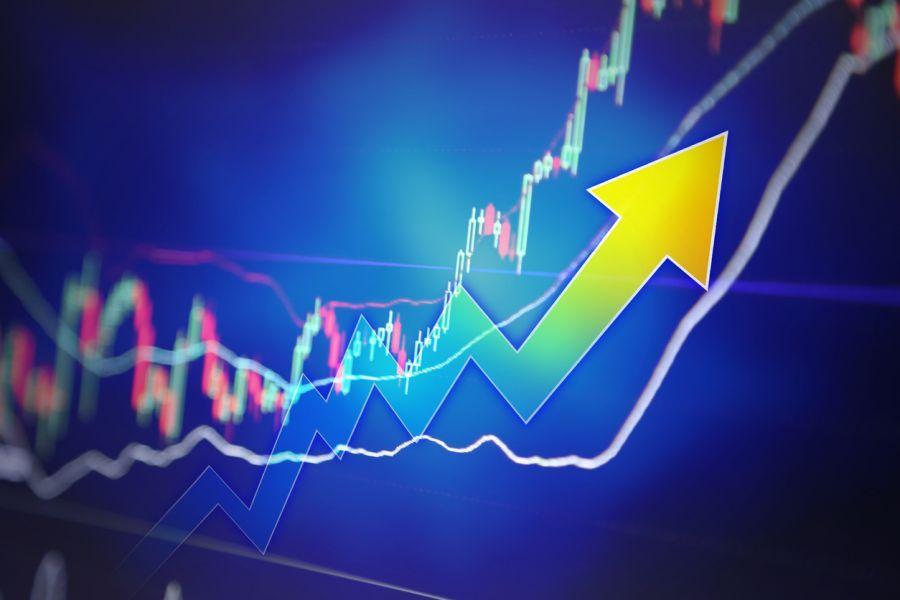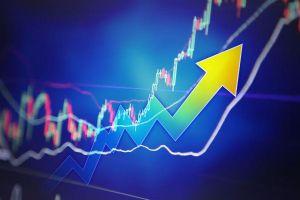 It seems that the market has finally broken out of the 3-week standstill, with four top 10 cryptoassets sitting in the positive zone, as per crypto market sentiment analysis site Omenics.
Despite the sluggish price action, Bitcoin (BTC) leads the market with the highest sentscore of 6.9 – a 12.5% improvement since last week. Ethereum's (ETH) sentiment score has grown by 16%, to 6.5, leading the protocol to reclaim the second spot from Cardano's ADA which overtook it last week. ADA remains in the positive zone, too, though its sentscore remains unchanged after winning the most of the market's sympathies in the first week of July, as it's score rose by more than 20%. The latest entrant to the positive zone, as well as the top 10 coins by market capitalization, is Chainlink (LINK), whose sentscore increased by 15% last week and reached 6.2.
Even though there are more coins with positive sentiment in the top 10, the largest change can be observed in the neutral zone, where all coins, except for Tether (USDT), made significant strides towards the positive zone. Bitcoin Cash (BCH), Litecoin (LTC), Binance Coin (BNB), EOS, and XRP have all increased their sentiment score by more than 20%, with the latter crypto-asset leading the pack with the biggest sentscore increase of 29% during the last seven days.
Sentiment change among the top 10 coins*:
Interpreting the sentscore's scale:
– 0 to 2.5: very negative
– 2 to 3.9: somewhat negative zone
– 4 to 5.9: neutral zone
– 6 to 7.49: somewhat positive zone
– 7.5 to 10: very positive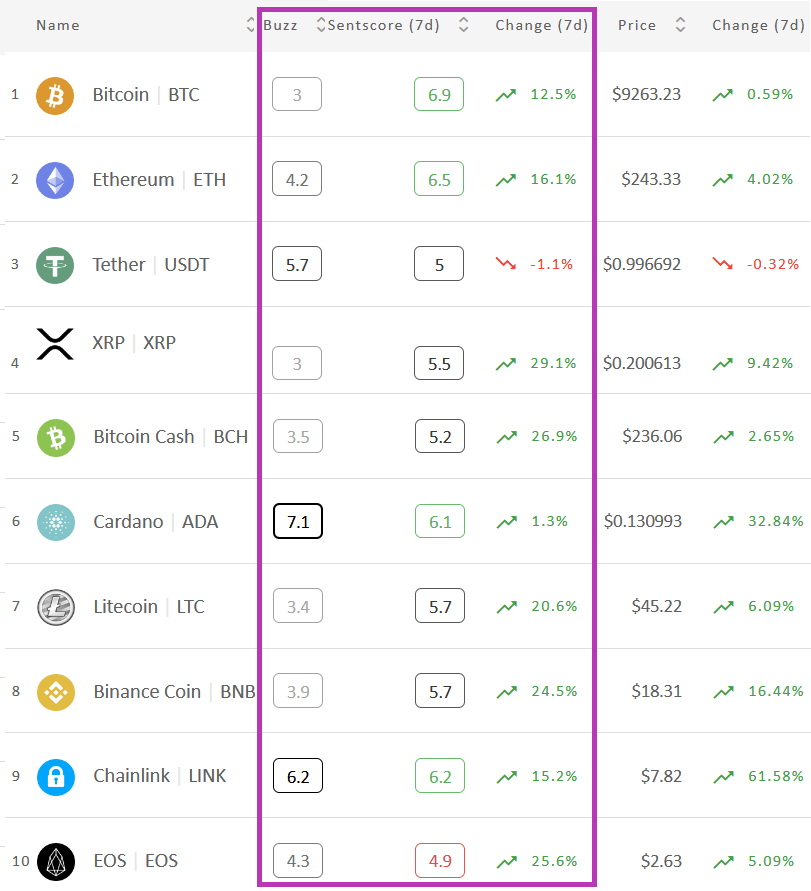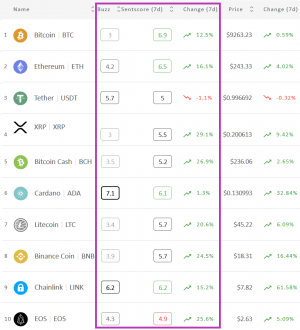 Looking at the 24-hour timeframe, the combined average sentscore for the top 10 coins is down to 5.4/10, as LINK is the only project with a notable growth of 5%, up to 6.5 at pixel time. Other than that, most of the top coins are having a subpar performance sentiment-wise. XRP, BCH, ADA, LTC, and EOS are starting to lose their momentum, as their sentiment score is down approximately 10% in the past 24 hours. Bitcoin remains the king of the crypto market, with a positive sentscore of 6.8 (+1.9%) on Monday.
Daily Bitcoin Sentscore change in the past month: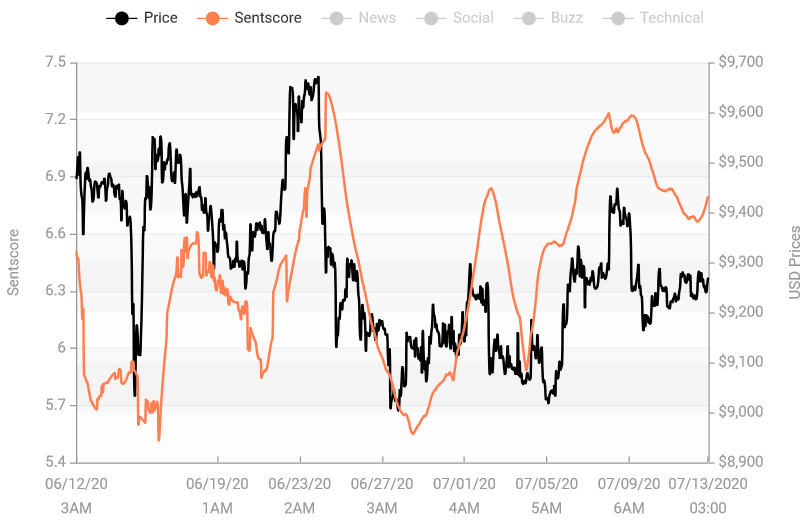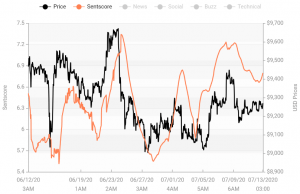 Zooming out to all 39 coins measured by Omenics, it is clear that the crypto market had a positive week, as there are no coins with a negative 24 hour as well as a 7-day market sentiment score. On the contrary, there are more altcoins in the positive zone now. Tron (TRX), VeChain (VET), NEM (XEM), Steem (STEEM), and Dogecoin (DOGE) have all joined the ranks of positive sentiment projects outside of the top 10. The meme coin, DOGE, is also still leading the market in terms of buzz today after a terrific performance in the market after the "TikTok pump" last week.
___
* – Methodology:
Omenics measures the market sentiment by calculating the sentscore, which aggregates the sentiment from news, social media, technical analysis, viral trends, and coin fundamentals-based upon their proprietary algorithms.
As their website explains, "Omenics aggregates trending news articles and viral social media posts into an all-in-one data platform, where you can also analyze content sentiment," later adding, "Omenics combines the 2 sentiment indicators from news and social media with 3 additional verticals for technical analysis, coin fundamentals, and buzz, resulting in the sentscore which reports a general outlook for each coin." For now, they are rating 39 cryptocurrencies.
---