Crypto Market Sentiment Falls Again, Bitcoin & Chainlink Take Top Spots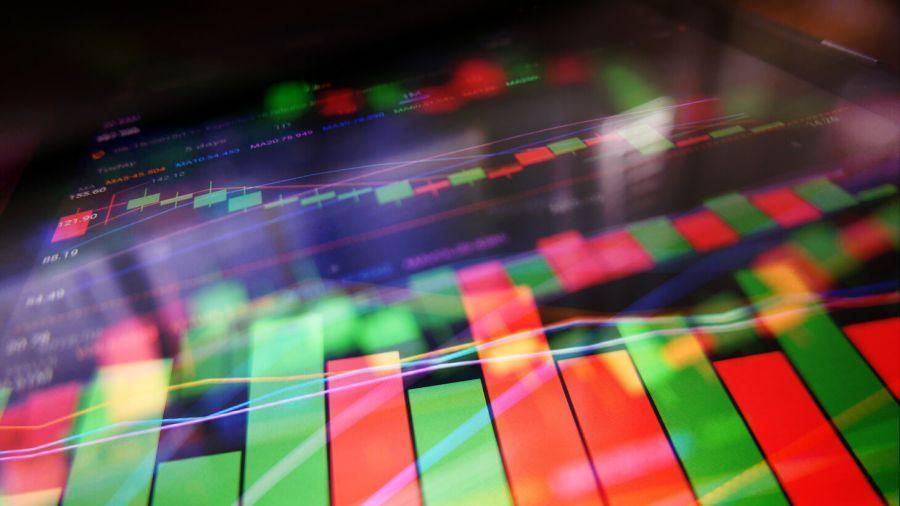 Following two consecutive weeks of drops, the overall sentiment in the crypto market has continued to worsen this week. According to the market sentiment analysis service Omenics, the average 7-day sentiment score (sentscore) for the top 10 cryptocurrencies worsened from 5.06 last Monday to 4.9 today. Additionally, there are no coins in the positive zone.
Among the most notable movers from the top 10 list this week is ethereum (ETH), which saw its 7-day average sentscore fall by 0.5 points, from 5.7 last week to 5.2 today. Bitcoin (BTC), meanwhile, dropped by 0.3 points, from 5.9 last week to 5.6 today.
Out of the top 10 coins tracked, only XRP and chainlink (LINK) saw an improvement in their 7-day average sentscores. For XRP, the score improved marginally from 4.1 last week to 4.2 today, while LINK rose by 0.6 points, from 4.9 last week to a stronger score of 5.5.
Notably, LINK's improvement in sentiment marked the biggest positive change among all of the top 10 coins. On the negative side, the stablecoin USD coin (USDC) saw the highest drop in its sentscore, of 0.6 points, from 5.8 last week to 5.2 today.
No coins from the top 10 are in the negative zone.
Sentiment change among the top 10 coins*:
Interpreting the sentscore's scale:
- 0 to 2.5: very negative
- 2 to 3.9: somewhat negative zone
- 4 to 5.9: neutral zone
- 6 to 7.49: somewhat positive zone
- 7.5 to 10: very positive zone
Looking more closely at what has happened over the past 24 hours, we can see that the sentiment related to several major coins has improved over the past day. USDC came out as the winner of the list, having gone up 6.4%. XRP saw the highest fall in this time-frame, of 10.7%. Meanwhile, bitcoin's sentscore is sitting at 6.2, making it the only coin in the top 10 today within the zone that's defined as "somewhat positive." As with the weekly average, no coins in the top 10 have a 24-hour average sentscore in the negative zone.
Daily Bitcoin sentscore change in the past month:
Broadening our scope to cover all 35 coins tracked by Omenics on a weekly basis shows that the market appears to be favoring bitcoin, as its 'safe haven' during a time characterized by uncertainty about the near-term direction of the crypto market. But although BTC has done relatively well, cosmos (ATOM) has had by far the strongest sentiment among all coins covered, with a 7-day average sentscore of 6.1. Out of the 35 coins covered, ATOM is the only one in the zone defined as "somewhat positive."
ATOM is followed by LINK and yearn.finance (YFI), with 7-day average sentscores of 5.5 and 5.4, respectively. Among other coins with relatively strong sentiment is the privacy coin monero (XMR) with a score of 5.1, and synthetix (SNX) with a score of 5.
The three coins with the worst sentiment among the 35 coins tracked are nem (XEM), QTUM and OMG, with 24-hour average scores of 3.7, 3.9 and 4, respectively. These relatively low sentscores placed XEM and QTUM in the zone defined as "somewhat negative," with OMG still sitting within the "neutral" zone.
____
* - Methodology:
Omenics measures the market sentiment by calculating the sentscore, which aggregates the sentiment from news, social media, technical analysis, viral trends, and coin fundamentals-based upon their proprietary algorithms.
As their website explains, "Omenics aggregates trending news articles and viral social media posts into an all-in-one data platform, where you can also analyze content sentiment," later adding, "Omenics combines the 2 sentiment indicators from news and social media with 3 additional verticals for technical analysis, coin fundamentals, and buzz, resulting in the sentscore which reports a general outlook for each coin." For now, they are rating 35 cryptoassets.
---