Crypto-keen South Korean Travel Unicorn Sets Sights on 2021 IPO
Yanolja, one of South Korea's biggest travel firms and fastest-growing, most crypto-keen unicorns, is heading for an initial public offering (IPO) next year.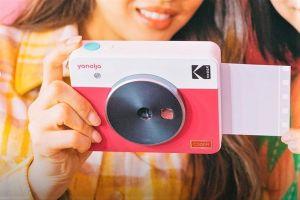 Per Newsway, Yanolja, which operates its own digital token-powered rewards program, has hired domestic heavy-hitters Mirae Asset Daewoo and Samsung Securities to oversee the bid, which it hopes to complete "in 2021."
Yanolja has a series of crypto tie-ins, and has built up a close business relationship with the nation's market-leading crypto exchange, Bithumb. Another close partner is Mil.k, a blockchain-powered loyalty point platform that claims to have amassed over 110,000 users since its launch in spring this year.
The three companies have this year unveiled plans to launch token and blockchain-powered decentralized, digital ID (DID) services on the Yanolja platform.
Mil.k and Yanolja have a deal that allows holders of Yanolja's own blockchain-powered digital asset, Yanolja Coin, to swap their tokens for Mil.k tokens.
Although Yanolja Coin tokens are not tradable on crypto trading platforms, Mil.k tokens are listed on a number of crypto exchanges.
Yanolja has also laid out a set of blockchain business plans, and has a partnership with the stablecoin issuer Terra.
The firm began life as a hotel bookings service in 2007, and has singe enjoyed sprawling growth, with a Series D investment round late year pushing the company into the USD 1bn unicorn bracket, according to Tech Crunch – making it the first domestic travel-related company to acquire unicorn status.
Per CNBC last year, Yanolja had an annual growth rate of 70% and has partnership deals with "more than 20,000 partner accommodations across South Korea."
If successful, Yanolja would become South Korea's first publicly listed unicorn. The firm did not indicate which exchange it is targeting, but the KOSDAQ is believed to be its market of choice, after the company rescheduled a prior IPO effort back in 2018.
____
Learn more:
Australian Firm to Accept Tether in Sydney Stock Exchange IPO Bid
Nordic Crypto Startup Takes (Un)usual Growth Path Due to 'Massive Potential'
XRP Unmoved, as Brad Garlinghouse Discusses Ripple's IPO Once Again
---