Crypto-keen Japanese Securities Giant Joins STO Association
The Japanese cryptocurrency scene could be about to welcome another major player to the fray – after major securities and brokerage firm Tokai Tokyo became the latest member of an increasingly high-profile and powerful-looking security token offering (STO) association.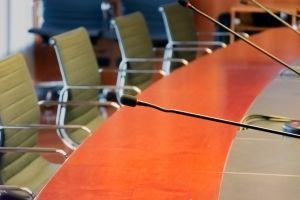 The move comes just months after Tokai Tokyo made a USD 4.6 million investment in crypto exchange giant Huobi's Tokyo-based platform Huobi Japan.
Tokai Tokyo has also made investments in the likes of capital markets platform iSTOX in recent months.
The Japan Security Token Offering Association is aiming to win self-regulatory status, and, as previously reported, one of its prime movers, Ripple board member and SBI CEO Yoshitaka Kitao has spoken about collaborating with fellow member companies on the creation of an STO exchange platform.
The association's members include SBI – a major Japanese securities player – as well as rival brokerage the Monex Group, which also runs the Coincheck exchange. Another key member is Rakuten, an e-commerce giant that operates securities and crypto exchange platforms.
Daiwa and Nomura, two of the country's traditional "big four" securities firms, are also founding members, as is Kabucom, an affiliate of banking behemoth Mitsubishi UFG.
The founding group was joined by two new members in January: Sumitomo Mitsui Financial Group and the securities arm of Mizuho.
With Tokai Tokyo now also on board, it appears that the association will be able to wield no shortage of financial and lobbying clout in its quest to gain regulatory favor from the Financial Services Agency (FSA).
Per Fisco (via Money Voice), STO-specific legislation is widely expected to gain approval from both the FSA and lawmakers in April, leaving the door open for STO-related activity from May onwards.
Fisco says that industry insiders expect "top-level" financial companies to be particularly active in the emerging STO sector.
---