Crypto Industry Finds Bright Side after Infra Bill Amendment Fails
Disclosure: Crypto is a high-risk asset class. This article is provided for informational purposes and does not constitute investment advice. By using this website, you agree to our terms and conditions. We may utilise affiliate links within our content, and receive commission.
The sun has all but set on hopes of amending the much-maligned American infrastructure bill in the Senate, with combined efforts from two rival groups of senators ultimately coming to naught.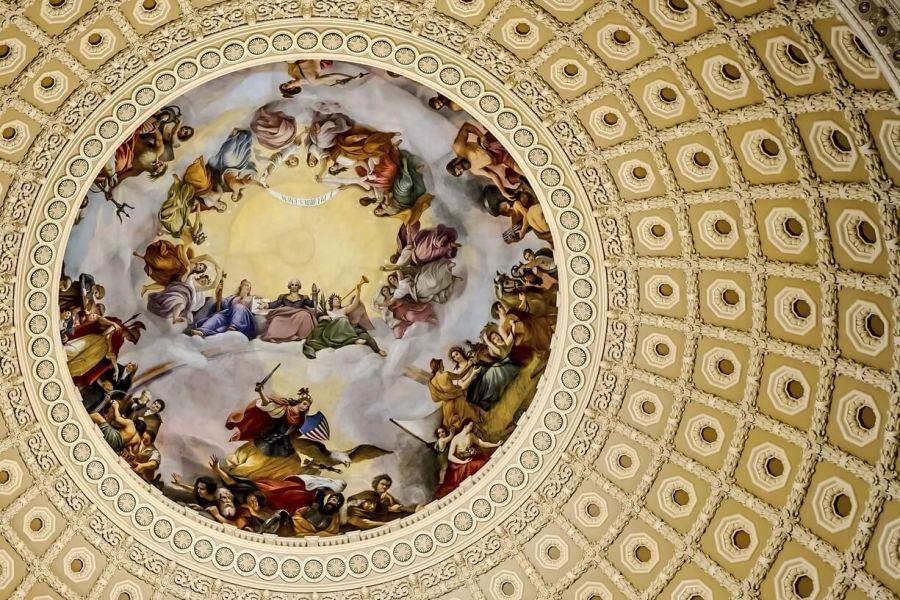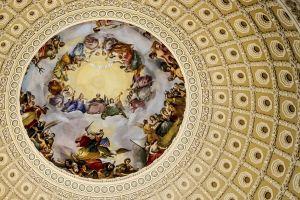 Days of negotiations between the Republican senators Pat Toomey, Cynthia Lummis and Rob Portman, as well as the two Democrats Mark Warner and Kyrsten Sinema had resulted in a proposed compromise following days of concerted campaigning from the crypto community. The compromise was derailed when, in a series of procedural maneuvers, the Republican Senator Richard Shelby objected to the amendment.
Shelby had lodged an objection because "the Democrats had refused to take up" his own military construction funding amendment. Last-gasp amendments like the above need the approval of all senators in the chamber, per Bloomberg.
The Blockchain Association executive director Kristin Smith held out hope on Twitter, claiming that "technically it's not over" should Shelby "change his mind between now and the final vote on the bill," allowing Lummis and co to "try again." "That being said," she conceded, "Shelby is known for being a pretty stubborn guy."
Instead, the draft bill is now very likely to pass in the next few hours, in a vote that will be held once Senate convenes. This will open the door for miners, validators, and software developers to be legally labeled crypto "brokers" – often forcing them to report tax data to the Internal Revenue Service that they don't have access to.
Bloomberg quoted Portman as saying that there were "other ways to clarify the bill's language" – such as Senate floor speeches and "additional guidance from the Treasury Department."
Regardless, many are saying that the real fight is far from over.
The battle will likely move to Congress, where crypto advocates have other allies, such as Minnesota Congressman Tom Emmer, who wrote that he and three other house members of the bipartisan Blockchain Caucus had "sent a letter to every single Representative in the House raising concerns about the Senate infrastructure bill being paid for by our crypto industry."
He spoke of the need to "fix this dangerous provision" when "it comes to the House."
A leading campaigner, Jerry Brito of the Coin Center pressure group, shared Emmer's post and added: "I told you we're not done."
Brito added that in Congress "we can try to get a whole new amendment from scratch that can address all our concerns" and took time to praise Lummis, an outspoken crypto advocate, and the amendment's co-sponsors.
Lummis was resilient, tweeting:
"We will continue to look for ways to fix the digital asset language in this bill. It might not be today, but we won't give up."
Isaac Boltansky, a policy analyst at the investment specialist Compass Point Research & Trading, was quoted in a separate Bloomberg article as stating that crypto lobbyists have a lot to learn. He stated:
"What the industry was able to do once it was up against the ropes was impressive, but from a tactical perspective the goal is to avoid getting pinned against the ropes altogether."
However, Michelle Bond, the CEO of the self-governing association the Association for Digital Asset Markets, was quoted as stating that "This past week's fire drill is directly related to the industry's failure to be fully plugged into the public policy process."
The Blockchain Association's Smith, meanwhile, mused:
"You'll see in the months ahead a tremendous amount of money come into this space. What the crypto industry has woken up to is that they need to invest in Washington. Hopefully next time we won't find ourselves in a last-minute scramble."
Sam Bankman-Fried, the CEO of the FTX trading platform, was in the mood to see the glass half full, remarking that "in the end, there was agreement on a reasonable amendment, between Democrats, Republicans, the White House and Treasury."
He remarked:
"When it comes time to later flesh it out, I'm optimistic."
Legal experts offered further hope of a slightly different flavor, with the Executive Director of the Tax Law Center at the NYU School of Law Chye-Ching Huang, who opined on Twitter that "much of the debate" had centered on the fact that "the underlying bill language doesn't decide every detail of who will be required to report or what."
She explained:
"That's the sort of detailed tax administration decision that Treasury routinely makes when issuing implementing regulations, especially in the information reporting space where the purpose of the regulations is tax administration. At some point, the regulatory process is more likely to deliver well-crafted rules than a last-minute flurry."
And there were silver linings all around the crypto community's social media pages, with the Alameda Research CEO Sam Trabucco noting that the amendment lobbying effort had "been the biggest thing going on," making "front-page news of, like, real newspapers and websites."
He concluded:
"The Senate is taking this seriously, and now they're going to keep taking it seriously – and not in an overly negative way."
____
Reactions:
____
Learn more:
– PoS Coins, Lightning, DeFi & DEXes In Danger as US Bill Chaos Intensifies
– 'Don't Be Lulled' as European Commission Mulls a Crypto KYC Trap
– US Infrastructure Bill Hurts Privacy, Innovation & Decentralization – EFF
– 'Fiat-Like' Proof-of-Stake Chains Favor Centralization & Rich Players
– Crypto Industry's Lobbying Power Grows As Former Officials Change Sides
– Want To Fix Financial Literacy? Focus on Billionaires & Politicians
---