Crypto Exchanges Worried: Police Continue Bithumb Fraud Probe
Further details are emerging about the Seoul Metropolitan Police Agency's all-day raid on Bithumb, South Korea's leading crypto exchange on suspicions of fraud and embezzlement.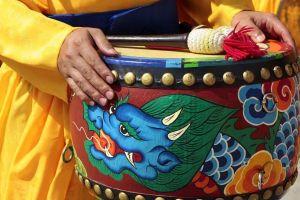 A Seoul-based employee at a rival South Korean crypto exchange who asked not to be named told Cryptonews.com,
"This really doesn't bode well for the industry at such a key time for us all. This will scare the industry, too. We need to move away from the shady world of suspicious ICOs [initial coin offerings] and offshore shell companies and into a new age of transparency if society as a whole is to take our sector seriously."
The crypto exchange employee was speaking after media outlet Seoul Shinmun published purported details about the BXA token that may be at the heart of the police investigation.
As part of a failed deal to sell a 51% stake in Bithumb to a Singapore-based consortium, Bithumb's owners agreed to list the BXA coin back in 2018 – but appear to have reneged on their promises, despite receiving a large amount of financial backing from private investors.
The token's value has since plummeted, with angry investors hoping to sue two executives they claim are responsible for the BXA fiasco – Lee Jung-hoon and Kim Byung-gun.
Seoul Shinmun claimed that a mysterious shell company located on the British Virgin Islands may be connected to the matter, with questions also raised about the exchange's ownership.
Both Lee and Kim have moved to distance themselves from the BXA token fiasco, with representatives from each side blaming one another for BXA token-related decisions.
Money Today News reported that the police search involved the seizure of documents and a search of Bithumb's central Gangnam District offices in Seoul from 11am to 5:30pm yesterday.
And the Money Today newspaper quoted a Bithumb spokesperson as stating that it would be transparent, provide a full explanation and "actively cooperate with the [police] investigation."
The same media outlet also claimed that the police investigation into Bithumb began "in earnest at the end of July," and added that experts "expect the case to have a great impact" on the wider industry.
Cryptonews.com has contacted Bithumb for comment on this story, but is yet to receive a reply.
---