Crypto, Blockchain Firms in South Korea, Switzerland Get Investment Boosts
International crypto players are amassing capital ahead of a fresh assault on the markets in the new year – with major players in South Korea and Switzerland announcing investment injections worth millions of USD.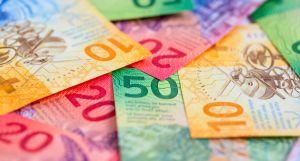 In South Korea, blockchain accelerator Hashed has announced that its Hashed Ventures arm has raised around USD 108.5m worth of private capital for a fund named Hashed Venture Fund I.
Per a report from Hanguk Kyungjae, Hashed intends to use the funding to focus "not only on blockchain technology providing companies, but also on building a 'protocol economy'" – an ecosystem whereby the use of blockchain technology and decentralization principles ensure that platform operators cannot change rules on an arbitrary basis.
The firm said the protocol economy ecosystem would make use of "digital assets" to reduce transaction times and costs, as well as boosting transparency.
The firm has worked with the likes of crypto exchange and chat app operator Line, as well as another chat app giant and crypto industry player, Kakao.
It recently announced that it was set to co-launch a crypto custody service in conjunction with a range of partners including Kookmin (KB), South Korea's biggest commercial bank.
Meanwhile, in Switzerland, crypto bank SEBA announced the completion of a Series B capital drive, reportedly worth some CHF 20m (USD 22.5m), including "all existing key shareholders and new investors from Switzerland, Europe and Asia."
In an official release, SEBA stated that it intended to tokenize its latest funding round once a relevant law in Switzerland comes into force.
Although the bank, like Hashed, did not reveal the identity of its investors, it did outline a spending plan, announcing that it would expand its "product and service offering," as well as "increase SEBA Bank's lending capacity for clients and start leveraging the established hub in Switzerland into new markets."
The firm has been working on crypto custody and wallet services, a crypto trading platform and what it calls an "end-to-end tokenization platform."
___
Learn more:
Several Swiss Banks Are 'Ready to Go' Upon Crypto Gateway Launch - SDX
If Traditional Finance Moves to CBDCs, 2 Scenarios Open for DeFi - INDX CEO
Bitcoin Now Retail Inflation Hedge, Experts Agree – and Altcoins May Follow Suit
Paypal Takes Another Step Into Crypto, Invests in Paxos
---