Crypto Billionaire Justin Sun Announces he's Trading Meme Coins: $SPONGE, No Meme Token and AiDoge Prices Pumping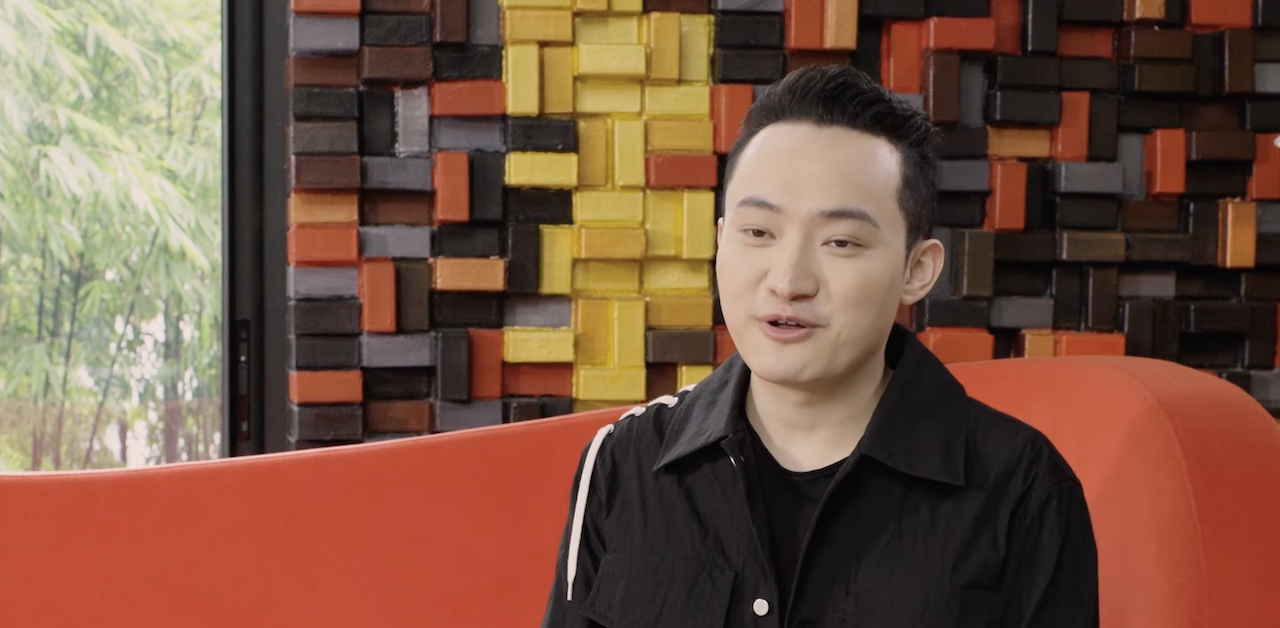 Crypto billionaire Justin Sun, a titan in the space, just announced that he would begin trading meme coins and promising projects through his public wallet address.
Justin Sun is a tech-turned-crypto entrepreneur who founded the Chinese voice-based social media application Peiwo in 2014 and then the Tron blockchain, which is powered by the TRX token, back in 2017.
Estimates as to Sun's net worth are as high as $3 billion. His net worth is at least $823 million, which is the publicly visible value of his crypto holdings.
Crypto traders and analysts will now closely monitor Sun's wallet for signs of movement, which could signal that he is investing in a new project.
While there are no indications that Sun has started investing in meme coins or new projects using his wallet just yet, the tantalizing prospect that one of crypto's largest whales is waiting on the sidelines could well keep the ongoing meme coin craze of the last few weeks alive.
New wave meme coins like Pepe coin have seen explosive gains in recent weeks, pushing network fees on blockchain like Ethereum to sky highs levels.
These Memecoins Are Pumping - $SPONGE, No Meme Token and AiDoge
While Pepe coin had been performing very well up until less than a week ago, the market seems to be moving on to new coins in wake of $PEPE's 70% pullback in the last six days.
The meme coin's still massive market capitalization of close to $700 million suggests that the room for further upside is limited, with 10x gains about the best one could possibly hope for from $PEPE at this point (making it a $7 billion coin).
Meme coin traders and investors are instead turning to a number of smaller-cap meme coins that have massive upside potential. These include:
SpongeBob ($SPONGE)
The SpongeBob SquarePants-themed meme coin exploded onto the scene last week, posting swift gains of as much as 85x from its listing price on Uniswap.
At its current price of around $0.00057, $SPONGE has a market cap of around $24 million and is still up around 20x from its launch price, suggesting big potential for further upside, so long as the token's marketing momentum continues.
No Meme Token ($NOMEME)
No Meme Token, created in wake of a tweet by Elon Musk on Wednesday that featured a picture of a Milady Maker NFT and a caption saying "there is no meme", saw an explosive start to life.
Within a few hours of its launch of Uniswap, $NOMEME had seen gains in the region of 10x versus its listing price of $0.00010.
At the current price of around $0.00050, $NOMEME has a market cap of just under $5 million, suggesting substantial room to run to the upside.
AiDoge ($AI)
AiDoge's presale of the $AI token that will power its revolutionary AI-powered meme-generating and sharing social media platform has been in overdrive in the last few days.
Amid the project's exciting value proposition, ongoing demand for exciting new meme coins and growing interest in AI, investors have been rushing to secure $AI tokens whilst they are still cheap.
$AI is currently being sold for $0.0000292, but that price will soon rise to $0.0000296 when the presale hits $6 million, ahead of a listing price of $0.0000336.
Given AiDoge has been raising in the region of $1 million per day in recent days, investors should move quickly.
---